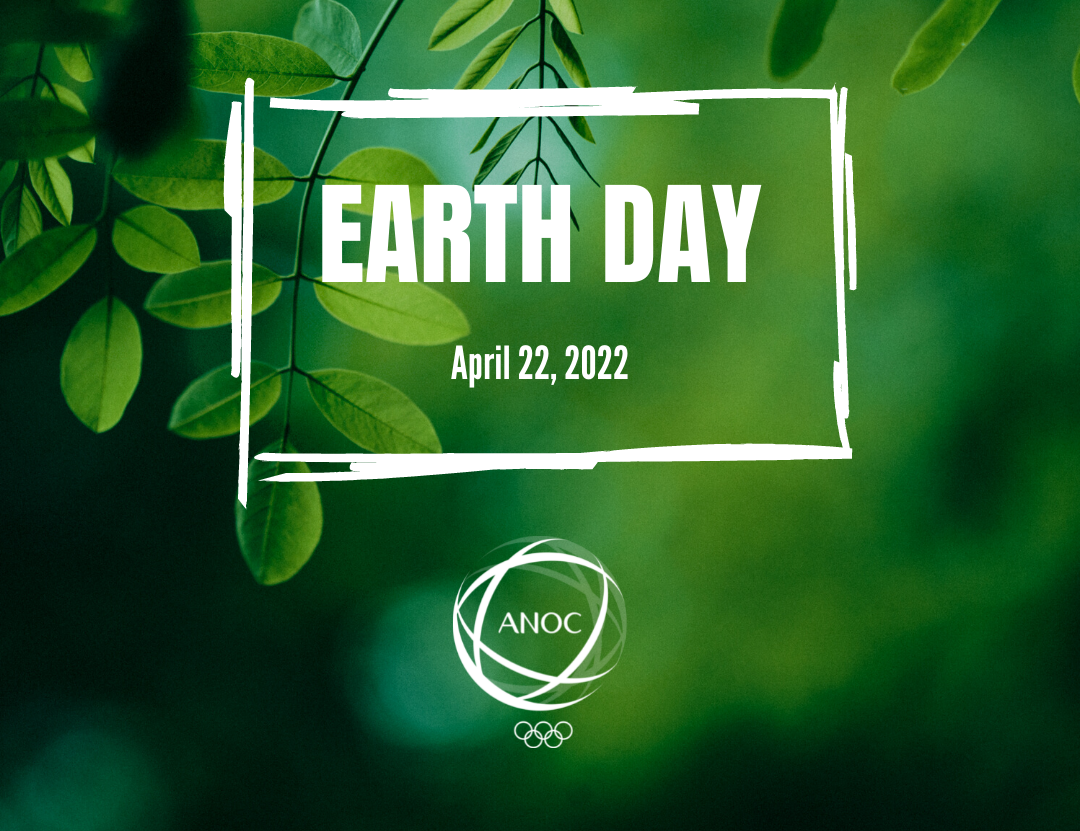 ANOC and 7 NOCs receive IOC Carbon Action Awards on Earth Day 2022
ANOC and the National Olympic Committees of Australia, Canada, Denmark, Great Britain, Ireland, Spain and Switzerland today were presented with Carbon Action Awards by the IOC in recognition of the concrete efforts they have taken to reduce their greenhouse gas (GHG) emissions.
The awards – presented to mark Earth Day – were awarded based on detailed data and carbon reduction plans. ANOC last year delivered its first ever carbon-neutral General Assembly through reducing GHG emissions and investing in off-set initiatives. ANOC is committed to building on this progress and ensuring sustainability is built into its day to-day operations.
The Canadian Olympic Committee and Spanish Olympic Committee received special mention from the IOC for their work. The Canadian Olympic Committee's offices have been certified LEED Platinum and BOMA Best Platinum for their sustainability standards and the Spanish Olympic Committee reduced its facility GHG emissions by almost 100% after taking all of its energy in 2020 and 2021 from renewable sources.
ANOC Secretary General Gunilla Lindberg said:
"ANOC is grateful for this recognition from the IOC and proud of the work that these seven NOCs and many others around the world are doing to reduce their greenhouse gas emissions. We know of course that there is a lot of work to be done and what we have achieved so far is just the beginning.
"At ANOC we are committed to sustainability and setting an example for ourselves and our NOCs. We saw during the last ANOC General Assembly that small changes can have a big impact. The seven NOCs of Australia, Canada, Denmark, Great Britain, Ireland, Spain and Switzerland who were awarded today can also provide an example for other NOCs to follow. We believe strongly that sharing best practice is one of the best ways for us all improve, and we will continue to provide opportunities for NOCs to learn from one another."
ANOC and the seven NOCs are all members of the UN Sports for Climate Action Framework, which aims at supporting and guiding sports actors in achieving global climate change goals. ANOC encourages all NOCs who have not already signed up to the Framework to do so and to start taking concrete climate action. In in December 2021 ANOC held a webinar together with the IOC and 50 NOCs to introduce them to the Framework and to clarify their doubts and encourage them to join.
The IOC also awarded 12 International Federations (IFs) Carbon Action Awards: World Archery, the Fédération Internationale de l'Automobile, the International Orienteering Federation, the International Skating Union, the International Sambo Federation, World Rugby, World Sailing, the International Biathlon Union, the International Federation of Sport Climbing, the International Golf Federation, the International Canoe Federation, and the International Basketball Federation.