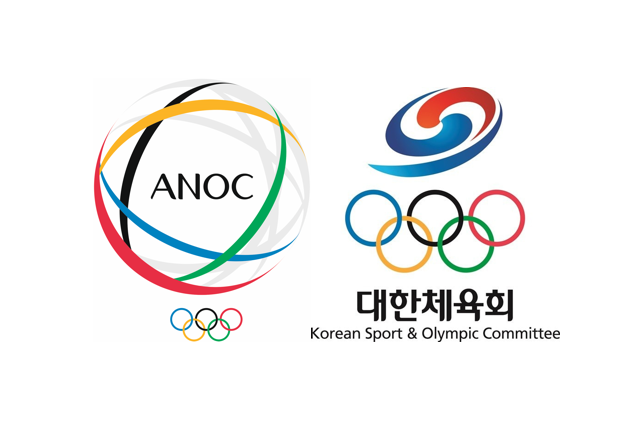 ANOC and KSOC confirm dates for ANOC General Assembly and ANOC Awards 2021
The Association of National Olympic Committees (ANOC), in partnership with the Korean Sport and Olympic Committee, has confirmed that the 2021 ANOC General Assembly in Seoul will take place on 26-27 October 2021, with the ANOC Awards set for 26 October.
Both events will be hosted at the state-of-the-art COEX Convention Centre. Delegates will be accommodated at the COEX Intercontinental Hotel and Grand Intercontinental Hotel, both of which are in close proximity to the Convention Centre, maximising convenience for the NOCs.
ANOC Secretary General Gunilla Lindberg said:
"We are very grateful to the KSOC for their hard work and the speed with which they have been able to find new dates for next year's ANOC General Assembly. We wanted to make sure we found dates that were as convenient as possible for the NOCs and that did not clash with other major sports events. With no ANOC General Assembly this year, next year's meeting will be extra special as it will allow the world's NOCs to reunite once again and promote and celebrate the Olympic Movement."
KSOC President Kee Heung Lee added:
"It is a great pleasure to host the ANOC General Assembly in 2021. Although COVID-19 has greatly impacted the international sports community, KSOC and ANOC will make every effort to ensure a safe and successful General Assembly. We are looking forward to welcoming the NOCs from around the world to Korea."
The KSOC had been scheduled to host the ANOC General Assembly and ANOC Awards this year; however, it was mutually-agreed that given the current global pandemic and wide-spread restrictions on international travel, it was in the best interests of the NOCs and all Olympic stakeholders to cancel this year's edition.
As is customary, ANOC will host meetings of its Executive Council and Commissions in the days leading up to the General Assembly in Seoul next year.