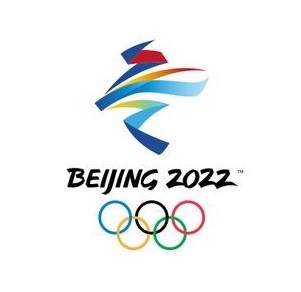 ANOC Celebrates One Year To Go to Beijing 2022
ANOC today joined National Olympic Committees (NOCs), athletes and stakeholders around the world in celebrating one year to go to the Olympic Winter Games Beijing 2022.
A video message from IOC President Thomas Bach will be played today during a broadcast shown on Chinese national television in which he will invite the Olympic athletes from NOCs representing all continents and the future Games hosts to participate in the Games. The video will also be available on the Olympic Channel after it airs in China.
A series of social media activities, under the message of the Olympic brand campaign #StrongerTogether will also mark today's major milestone.
"Today, ANOC joins NOCs and their athletes and all Olympic stakeholders in celebrating one year to go to Beijing 2022," ANOC Secretary General Gunilla Lindberg. "The Olympic Games has the power to bring people together and we will see that today across digital and social platforms. It is about celebrating the world's athletes who are continuing to train, compete and inspire us even in these very difficult times."
The one year to go celebration follows on from a two day the Beijing 2022 Chef de Mission webinar which took place on 1-2 February.
"The presentations from the Beijing 2022 Organising Committee were very informative and appreciated by the participating NOCs," said Secretary General Lindberg. "No less than 19 Function Areas presented their progress reports and NOCs were very impressed by the readiness of the venues one year before the Games. For the NOCs and of course for the BOCOG and IOC it is a challenge to have the Winter Games only six months after the Tokyo Olympic Games but everyone expressed their support and willingness to help the Organisation in many different ways."
Secretary General Lindberg acknowledged that the biggest challenge for NOCs currently is the postponement of qualification competitions and test events and the restrictions on visits to China due to COVID-19 regulations.
"It is very important for the NOCs to plan for the training of their athletes and snow testing as well as visits to the Olympic Villages and other housing for the ATOs." Lindberg added.
"The NOCs were very appreciative of the possibility to take part in this webinar and many thanks were directed at the end of the two day meeting to the Organising Committee and to the IOC. Many of the questions from the NOCs were answered during the meeting but some will be discussed and be answered in the report that will be send out to the NOCs in a couple of weeks."