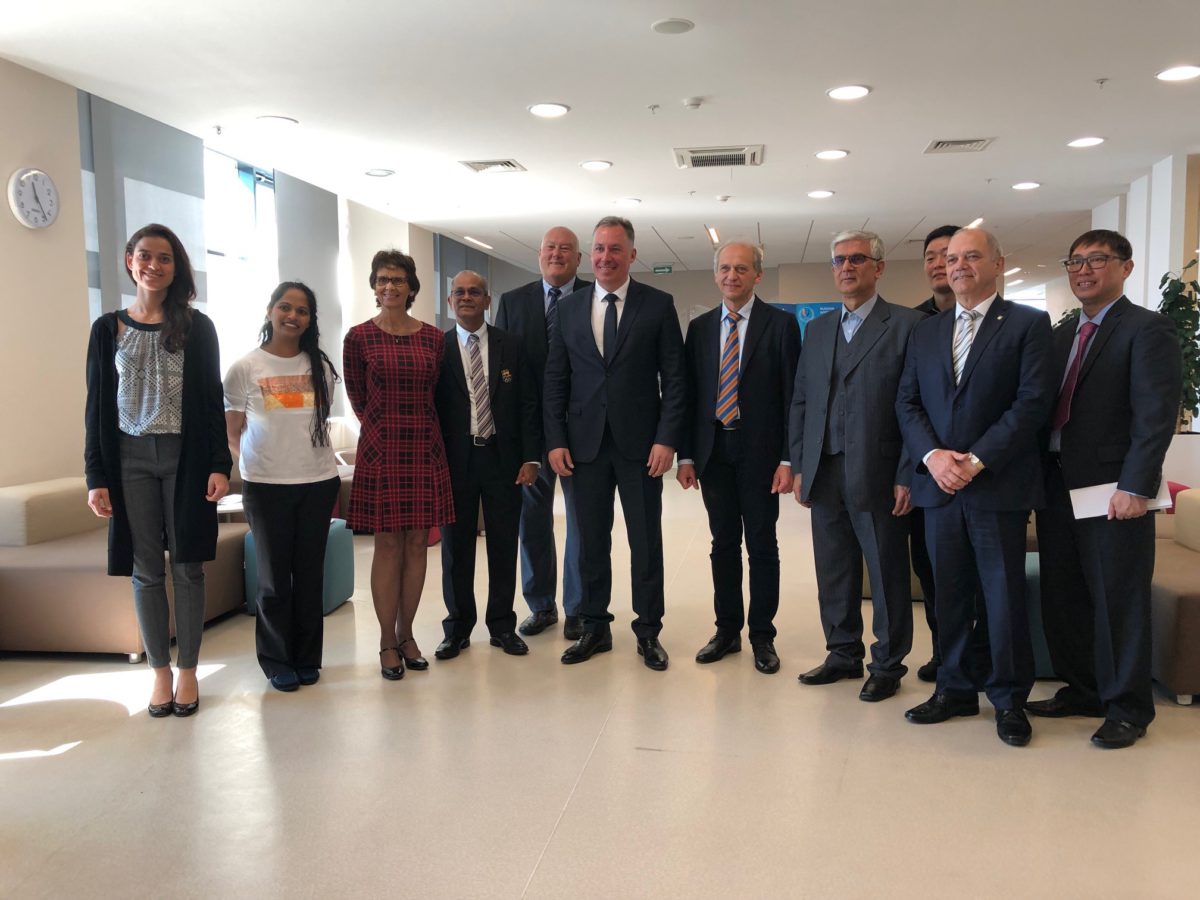 ANOC Culture and Education Commission meets at RIOU
The ANOC Culture and Education Commission met for the first time on 25 March in Sochi at the Russian International Olympic University (RIOU).
The Commission, chaired by Russian Olympic Committee President Stanislav Pozdnyakov, took a tour of the University before sitting down to discuss and agree their work for the months ahead. It was agreed that as an initial step, information about existing projects and initiatives in the field of Olympic education and culture delivered by NOCs, Continental Associations and the IOC would be collected and processed. Possible programmes to be into integrated into existing NOC education programmes will then be identified as well as identifying existing funding sources.
The Commission also determined and approved the key priority areas including the integration of Olympic education into curriculums, the creation of a strong anti-doping culture in sport, and post-career education for athletes to support their transition after retirement.
Each of the Commission members introduced themselves during the meeting and also shared information about projects that are being implemented within their countries. The Commission also agreed the Terms of Reference which will be proposed to the ANOC Executive Council.
ANOC has a well established partnership with RIOU having provided scholarships, courtesy of the Vladimir Potanin Foundation, to talented individuals within the NOC family each year for the last six years. The scholarships to study the University's Master of Sport Administration (MSA) course are provided by ANOC as part of its ongoing commitment to delivering opportunities to NOCs to learn from international best practice. While at RIOU, the Commission members met with the current ANOC scholars as well as Rector of RIOU Professor Lev Belusov.