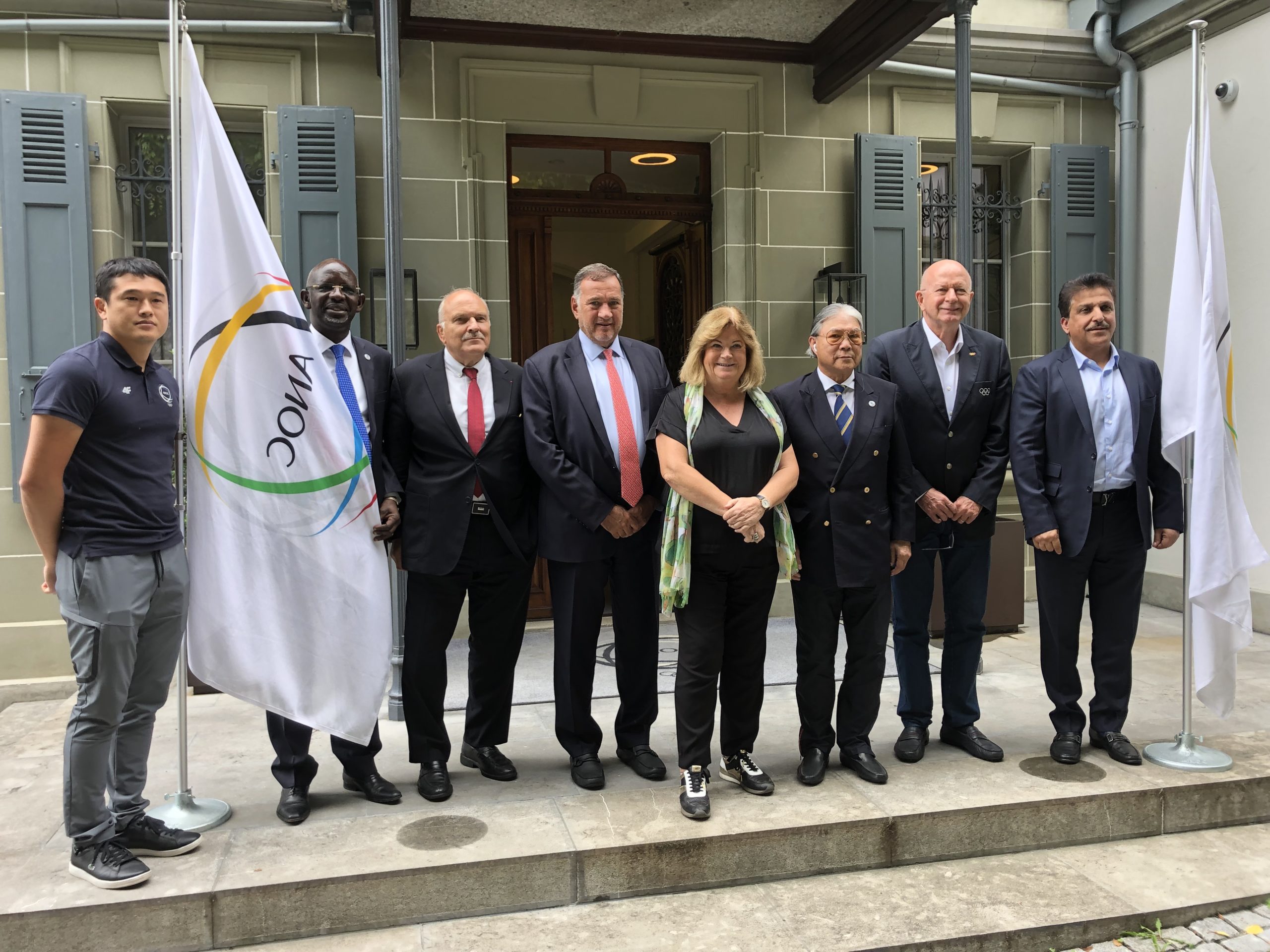 ANOC EVENTS COMMISSION MEETS AT ANOC OFFICE IN LAUSANNE ON 16 SEPTEMBER
ANOC Events Commission met today under the leadership of its Chairman Timothy Fok, (Hong Kong) at the ANOC Office in Lausanne to discuss the upcoming events, ANOC General Assembly in October in Seoul, Republic of Korea and the 2nd ANOC World Beach Games and the General Assembly in Bali, Indonesia 5-15 August 2023.
Seven Commission members, Jean-Michel Brun (France), Spyros Capralos (Greece), Bernard Rajzman (Brazil), Omar Diagne (Senegal), Haider Farman (Kuwait) were present in Lausanne while three members, Li Lingwei (China), Christopher Sullivan (USA) and Tayyab Ikram Mohammed, (IF representative.) were on hybrid participation.
The Commission discussed many proposals on how to make the events even more attractive for the participants and also how to help the NOCs with new sponsor possibilities. ANOC Secretary General Gunilla Lindberg presented the new concept for General Assemblies which will allow more social contacts and networking between the NOCs. She also presented the cooperation with the NOC of Indonesia for 2023 regarding the ANOC World Beach Games and the ANOC General Assembly.
This was the last meeting of the Commission for 2018-2022. A report will be submitted to the next ANOC Council Meeting and ANOC General Assembly to be held in Seoul, Republic of Korea 18-21 October 2022.