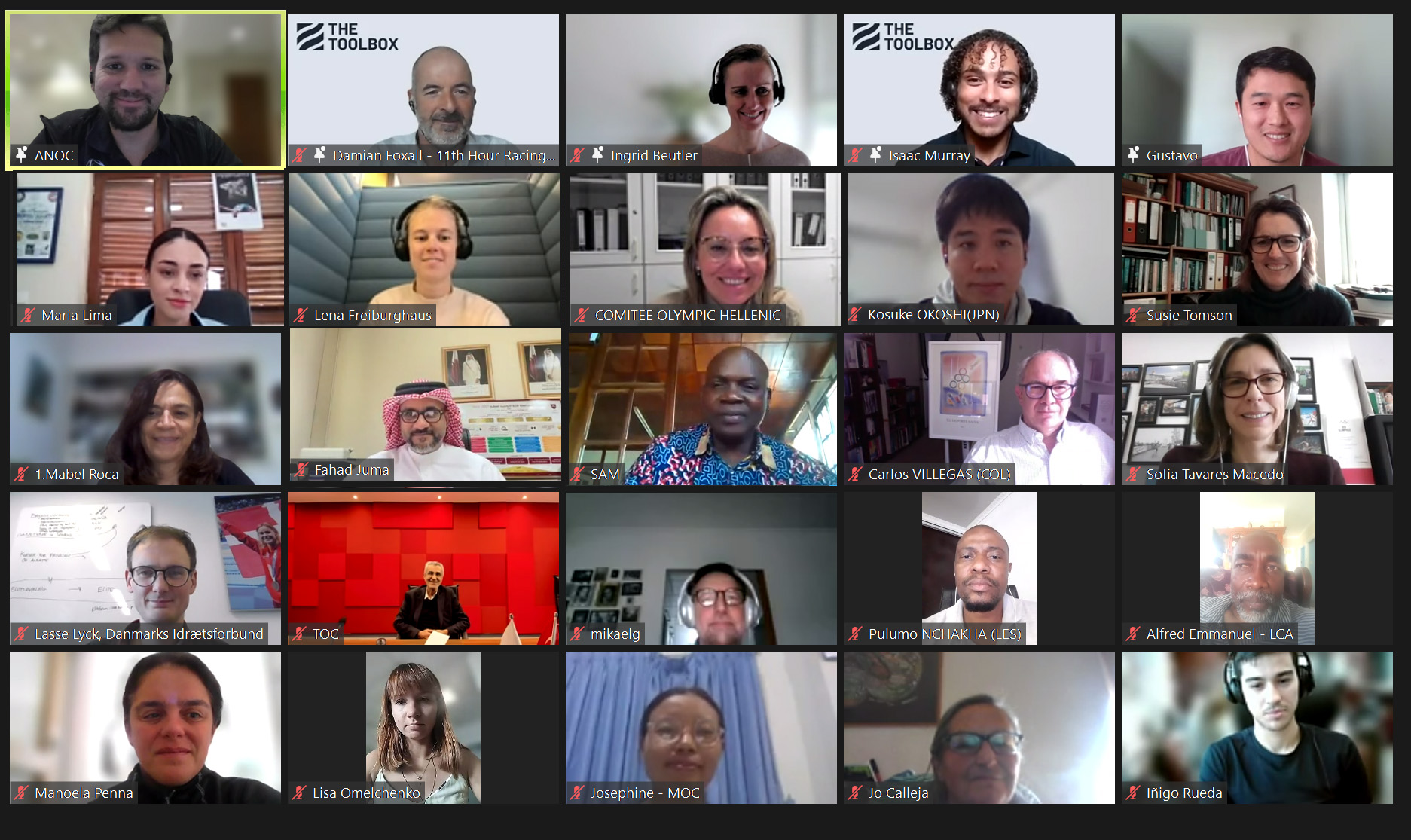 ANOC hosts final Sustainability Workshop on Reporting and Communicating
ANOC, in partnership with The Toolbox, on 16 March hosted the fifth and final workshop in its 8-step programme for NOCs on how to develop and implement their own sustainability strategies.
The workshop covered off step 8 – Reporting and Communicating – of the ANOC Sustainability Handbook which is available on the sustainability section of the ANOC website.
Speaking on the success of the project, ANOC Secretary General Gunilla Lindberg said:
"We are delighted by the positive response we have had from NOCs to this project. The fact 200 NOCs have registered demonstrates the desire there is within the NOC family to develop and implement more sustainable practices. The Sustainability Workshops we have hosted in partnership with The Toolbox have seen a great attendance and active participation from NOCs. They have allowed us to go through all eight steps of the ANOC Sustainability Handbook in more detail and give NOCs the opportunity to ask questions and share best practices with each other."
ANOC and The Toolbox were joined by Dr Susie Tomson, Director of Sustainability at thinkBeyond, and the IOC's Sustainability Senior Manager Julie Duffus in delivering the workshop for NOCs.
NOCs were informed of the importance of reporting and communicating in building credibility and trust with stakeholders. Reporting is also essential to evaluating progress and determining where tangible changes are required to maximise results.
Dr Tomson ran through the key areas of reporting with the attending NOCs including, sharing information about your organisation, outlining the reporting period, explaining your approach and methodology, describing how you manage climate impacts, detailing the targets and policies in place, reporting your actual emissions, setting out targets and actions for reducing emissions, explaining how you work with stakeholders and if you verify the emissions or have other certifications, and lastly communicating whether you report publicly. Example frameworks for reporting were provided and discussed.
Duffus explained that the IOC has a support system in place for all NOCs, but particularly smaller NOCs, to support with capacity and resource issues when it comes to sustainability. Working with Olympic Solidarity, funding will be provided to NOCs to get projects in place. The IOC will work with ANOC to share more details about this programme in due course.
As ever, NOCs were encouraged throughout the workshops to interact and ask questions. NOC case studies from Cape Verde, Denmark and Australia were shared before the workshop concluded with a Q&A.