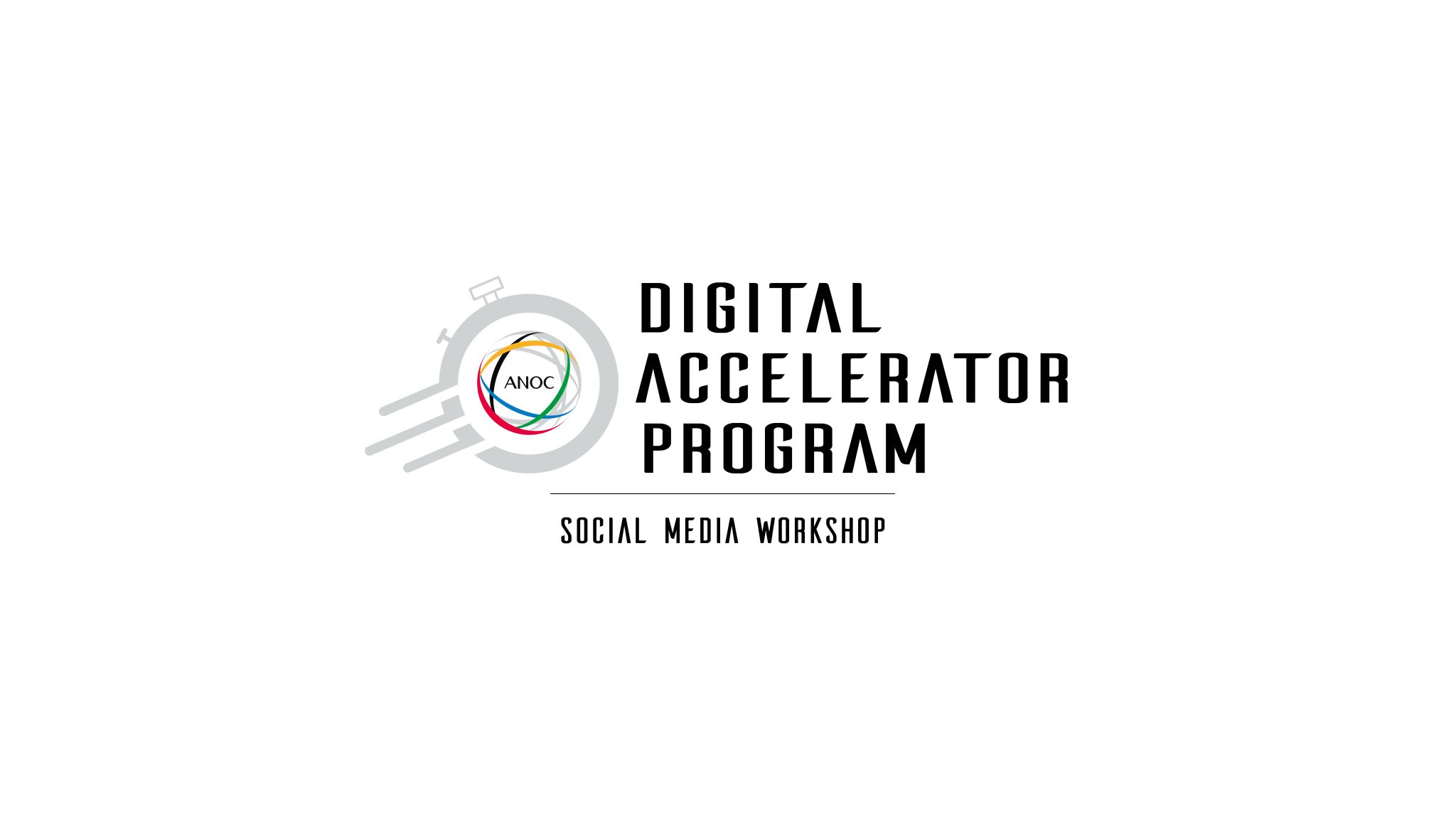 ANOC hosts first Digital Accelerator Programme Workshop for NOCs
ANOC today hosted the first workshop of its Digital Accelerator Programme, which is the latest step in ANOC's commitment to equipping NOCs with the knowledge and tools to enhance their social media performances.
The workshop was aimed at the communications and social media teams of NOCs and saw 270 participants register from 115 NOCs and 4 Continental Associations. During the workshop, Digital Marketing Agency Redtorch presented on key topics including the importance of developing a social media strategy and content plan, how to track and measure social media progress, best practice in developing a content strategy and how to resource a social media team. NOCs had the opportunity throughout the workshop to ask questions.
ANOC Secretary General Gunilla Lindberg opened the workshop and said:
"This is the first workshop that ANOC is hosting because we recognise that there is an important need from many NOCs to improve their social media. Social media is a highly effective and cost-effective way for NOCs to promote their athletes and organisations and connect with their key audiences. By organising this workshop we can provide an important introduction to the fundamentals of social media and begin the process of increasing cooperation and exchange of ideas between NOCs."
To better facilitate the exchange of information between NOCs on social media, ANOC will create a closed LinkedIn group in which NOC will be able to share knowledge, build cooperation and seek advice.
The next webinar of the ANOC Digital Accelerator Programme will be held on 29 June and will feature a guest appearance from the Brazilian Olympic Committee who will share information on their social media operations ahead of Tokyo 2020.
The ANOC Digital Accelerator Programme is the third social media initiative led by ANOC. The first saw an audit of NOCs' social media performance and the creation of the ANOC Social Media Dashboard. The second initiative was the launch of the NOC Social Media Handbook, which provides guides and best practices for the NOCs to consult when planning their social media activations.