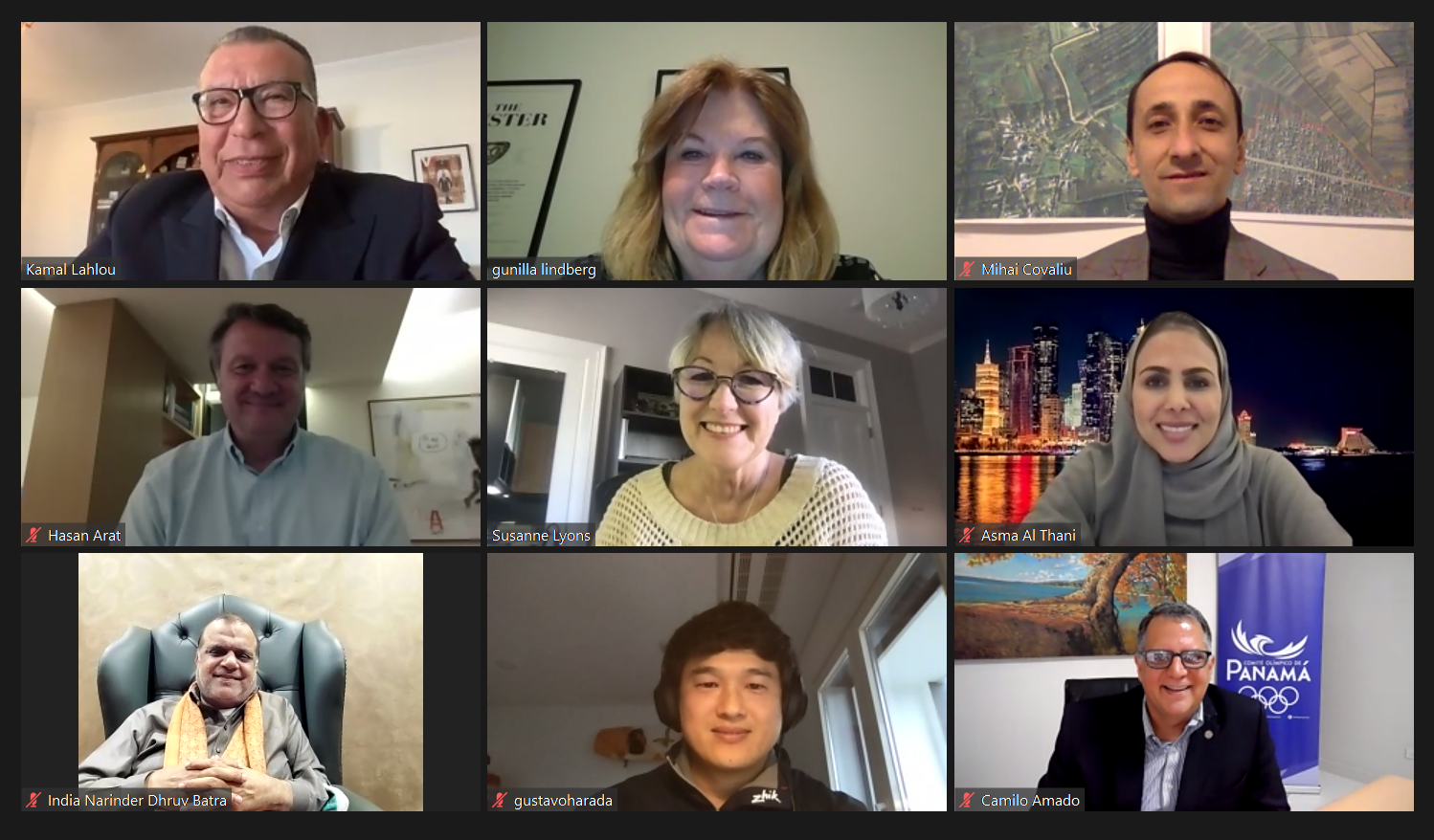 ANOC Marketing and New Sources of Finance Commission meets to discuss social media support for NOCs
The ANOC Marketing and New Sources of Finance Commission, under the chairmanship of the President of USOPC Susanne Lyons, met via videoconference on 19 January to review an analysis of NOC social media usage and agree how ANOC can support NOCs enhance their social offering.
The analysis was conducted by external agency, Redtorch, who presented their findings during the Commission meeting. NOCs' use of Facebook, Instagram, Twitter and YouTube was evaluated and the results were presented per Continent.  Based on these results and drawing from the information gathered by ANOC in their NOC questionnaire, the Commission aimed to identify quick-fix solutions that would help NOCs enhance their marketing performance and overcome common challenges.
The Commission welcomed the detailed findings of the report and highlighted the importance of NOCs working together and exchanging experiences in order to improve as a group.
Members of the Commission shared personal experiences and agreed that small levels of investment into social media can generate significantly improved results.
The next steps will be to develop action to support the NOCs, including a basic guide of best practices, followed by experience exchange forums. ANOC is also in the process of sharing the results with the NOCs.