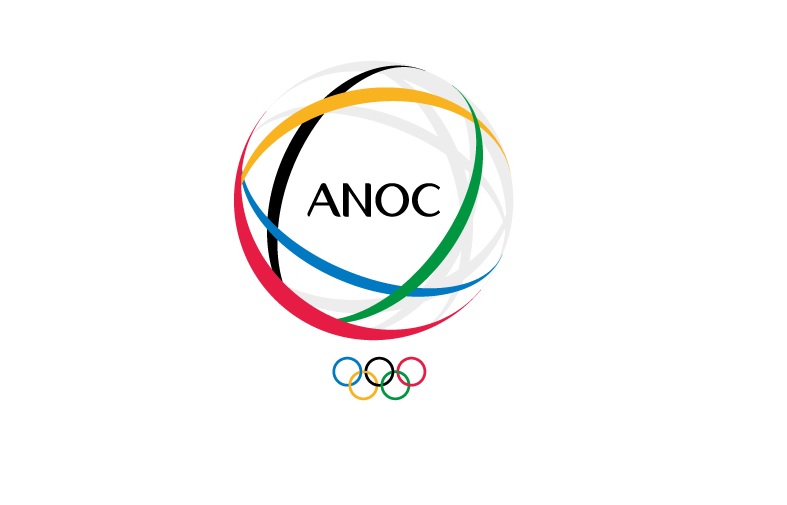 ANOC participates at Sportel Monaco 2022
The 32nd edition of Sportel Monaco, which took place at the Grimaldi Forum from 24-26 October 2022, saw representatives from ANOC interact with key global sports business and technology industry stakeholders to promote the ANOC World Beach Games (WBG) Bali 2023.
Sportel Monaco 2022 is a key annual convention for sports broadcasting rights and streaming which aims to connect experts various fields including: media rights, broadcast solutions, TV networks, over-the-top media service (OTT) and media technology. This year's edition featured 1,900 participants across 800 companies from 71 countries.
The event served as an opportunity for ANOC representatives to learn more about new media technologies and broadcast solutions, while also promoting and generating interest for the WBG Bali 2023 among OTT suppliers for AWBG.tv, broadcasting producers and TV networks.
ANOC Communication and Marketing Consultant Manoela Penna and NOC and International Relations representative Gustavo Harada spoke about innovative approaches regarding fan engagement and monetising the Games at the convention, which would allow the organisation to offer sponsors and partners access to new assets. Additionally, discussions were held with sport technology companies on potential cooperation with NOCs in the ANOC Digital Accelerator Programme.
ANOC had a stand at the convention where representatives were able to explain in more detail how the ANOC WBG will bring NOCs and some of the world's best athletes together.
The WBG are a multi-sport competition created by ANOC with the aim of connecting new sports and athletes with a new generation of international fans. The second edition of the event is set to take place in Bali, Indonesia on 5-15 August 2023 with many of the same dynamic and exciting sports which thrilled fans in Qatar in 2019 set to return. Qualification is already well underway and it is expected that around 100 NOCs will qualify athletes for the Games.