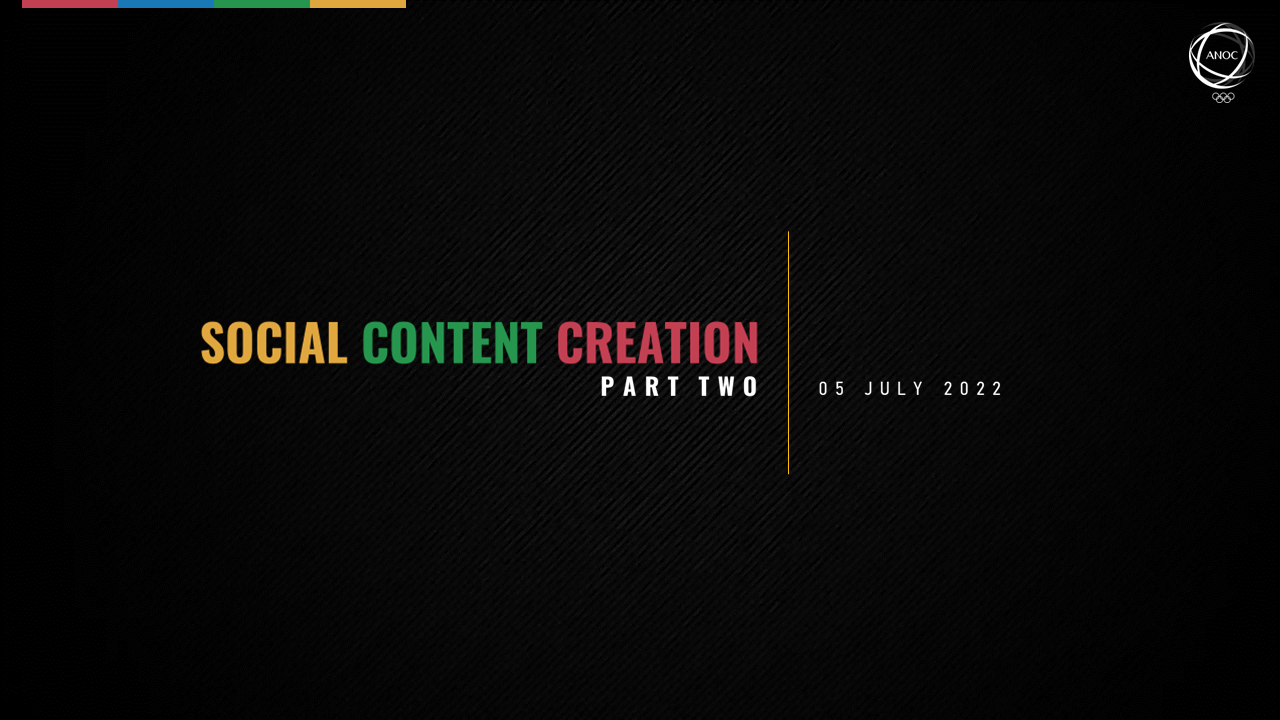 ANOC Social Media Webinar 6 provides practical guidance on using PowerPoint for Graphic Design
ANOC today hosted the ANOC Social Media Webinar 6 which provided NOCs with further guidance on how to unlock the potential of MS PowerPoint when it comes to producing compelling and engaging designs.
The workshop was led by PowerPoint expert Joe Najib who had previously addressed NOCs on the basics of design in PowerPoint including creating creative typography, infographics and videos.
In today's webinar, Mr Najib recapped on the lessons covered previously before addressing ideas on how to build a good design template, including size of canvas, colours to use and placement of content; animation techniques and how to convert slides into short videos for social postings; and design tricks on how NOCs can display information into a dashboard interface.
Following Mr Najib's tutorial he set a practical exercise for the NOCs to practice the skills they had learnt in the session. NOCs sent in their designs and Mr Najib gave his expert feedback on some of the designs.
The webinar will made available on ANOC's YouTube channel:
Enregistrement en Français
Grabación en Español
English Recording
The first webinar from May can be accessed on the links below.
Enregistrement en Français
Grabación en Español
English Recording