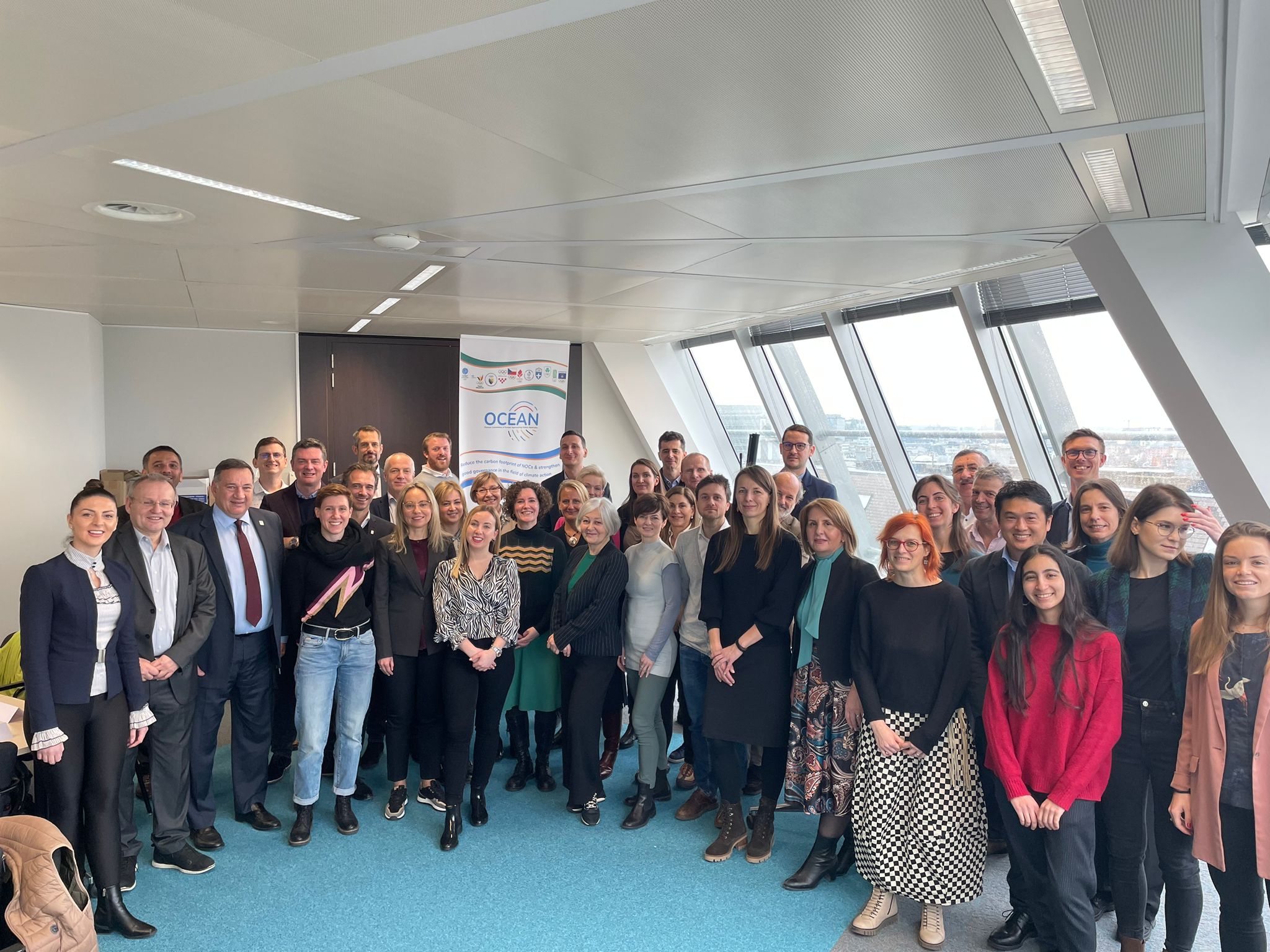 ANOC takes part in OCEAN Project meeting in Brussels
ANOC took part in the OCEAN Project (Olympic Committees of Europe Approaching Carbon Neutrality) meeting in Brussels as part of its ongoing commitment to sustainability.
The Ocean Project is managed by the European Olympic Committee (EOC), in partnership with 18 different European NOCs, with the International Olympic Committee and ANOC associated partners, and Oko Institut (GER) a technical partner. The project is funded by the Erasmus Plus Programme of the European Union and Olympic Solidarity is also a part of the project and will grant a special fund for the NOCs to act on sustainability, as part of the Olympic Values Program.
The President of the EOC and ANOC Vice President, Spyros Capralos, was present at the kick-off meeting and in his speech mentioned his belief that the outcome of the OCEAN project will be a game changer for the European Olympic Movement in their actions related to sustainability and reducing their carbon footprint.
The OCEAN project will consist of three main deliveries: a capacitation course, a carbon footprint measurement tool specific for the activities of the NOCs, and the building of individual strategies for the reduction of the carbon emissions.
ANOC was represented in the meeting by its International Relations representative, Mr Gustavo Harada, who emphasized the commitment of ANOC on sustainability, and its role on disseminating the project to different stakeholders of the Olympic Movement.
"The project will deliver a very useful tool and knowledge for the NOCs to tackle climate change, and ANOC, together with the IOC, will promote this tool for the NOCs from the other continents, so they can also do their part for climate change", said Mr Harada.