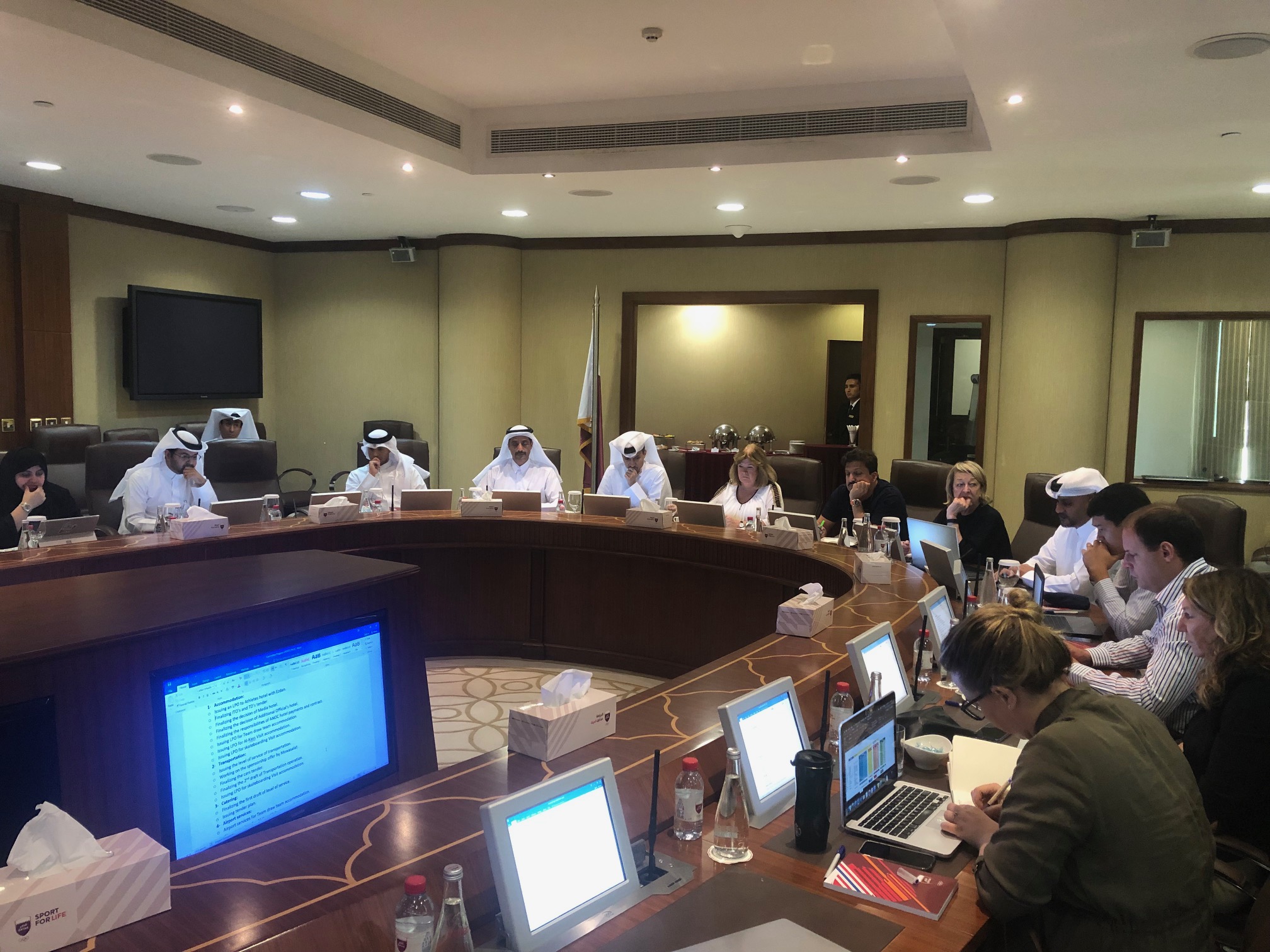 ANOC World Beach Games preparation visit held in Doha
An ANOC delegation, led by Secretary General Gunilla Lindberg, conducted a successful site visit for the upcoming ANOC World Beach Games Qatar 2019 in Doha this week.
The visit coincided with the official team sports draw at the QOC office for the Beach Handball and Beach Soccer competitions.
During the visit, ANOC met with the Qatar 2019 Organising Committee, led by its Vice President and QOC Secretary General HE Jassim Rashid Al Buenain. Updates were provided across all Games functional areas including transport, marketing accommodation, sports presentation, security, and media and broadcast.
The ANOC World Beach Games will open on 12 October and will welcome more than 1,200 athletes across 14 disciplines and 13 dynamic beach, water and action sports.