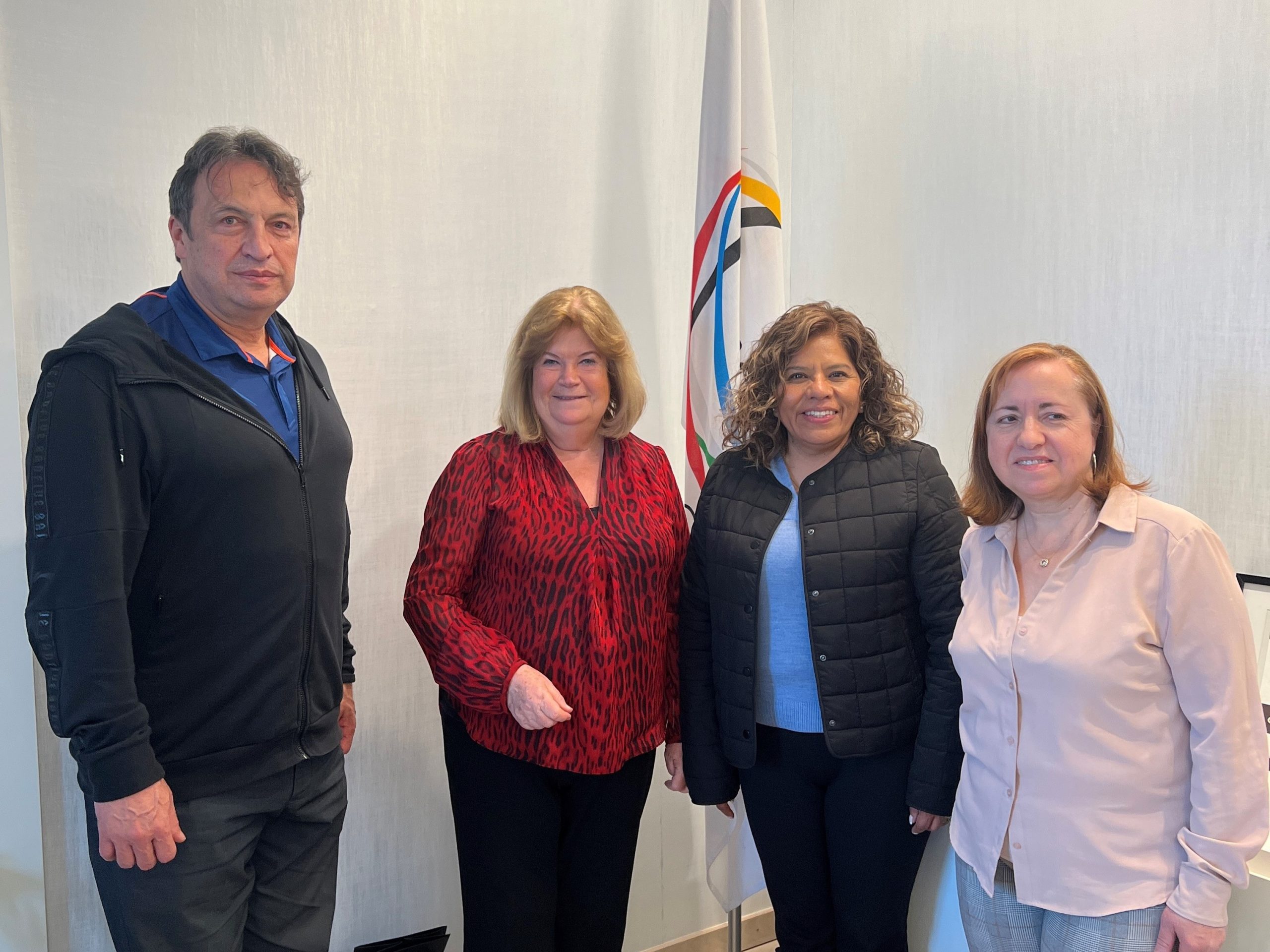 Comité Olímpico Mexicano visits ANOC office in Lausanne
ANOC Secretary General Gunilla Lindberg today received President of the Mexican NOC, Sra Alcala Izguerra, former olympic athlete in diving and a member of the Mexican congress and Secretary General Sr. Garcia de la Torre at the ANOC office in Lausanne. It was the first visit to the ANOC office by the new leadership of the Mexican NOC and both parties exchanged information and ideas for the future cooperation.
Mexico is trying to build a stronger relationship with International Sport Organisations and the different NOCs. Different possibilities were discussed like hosting international events and participating in different Commissions. Other discussions were the preparation for the Tokyo 2020 Olympics and special challenges the NOCs are facing regarding. The preparation for the ANOC World Beach Games where Mexico has qualified a Women Handball Team was also discussed. Present at the meeting was also ANOC Finance Director Manuela Palos.