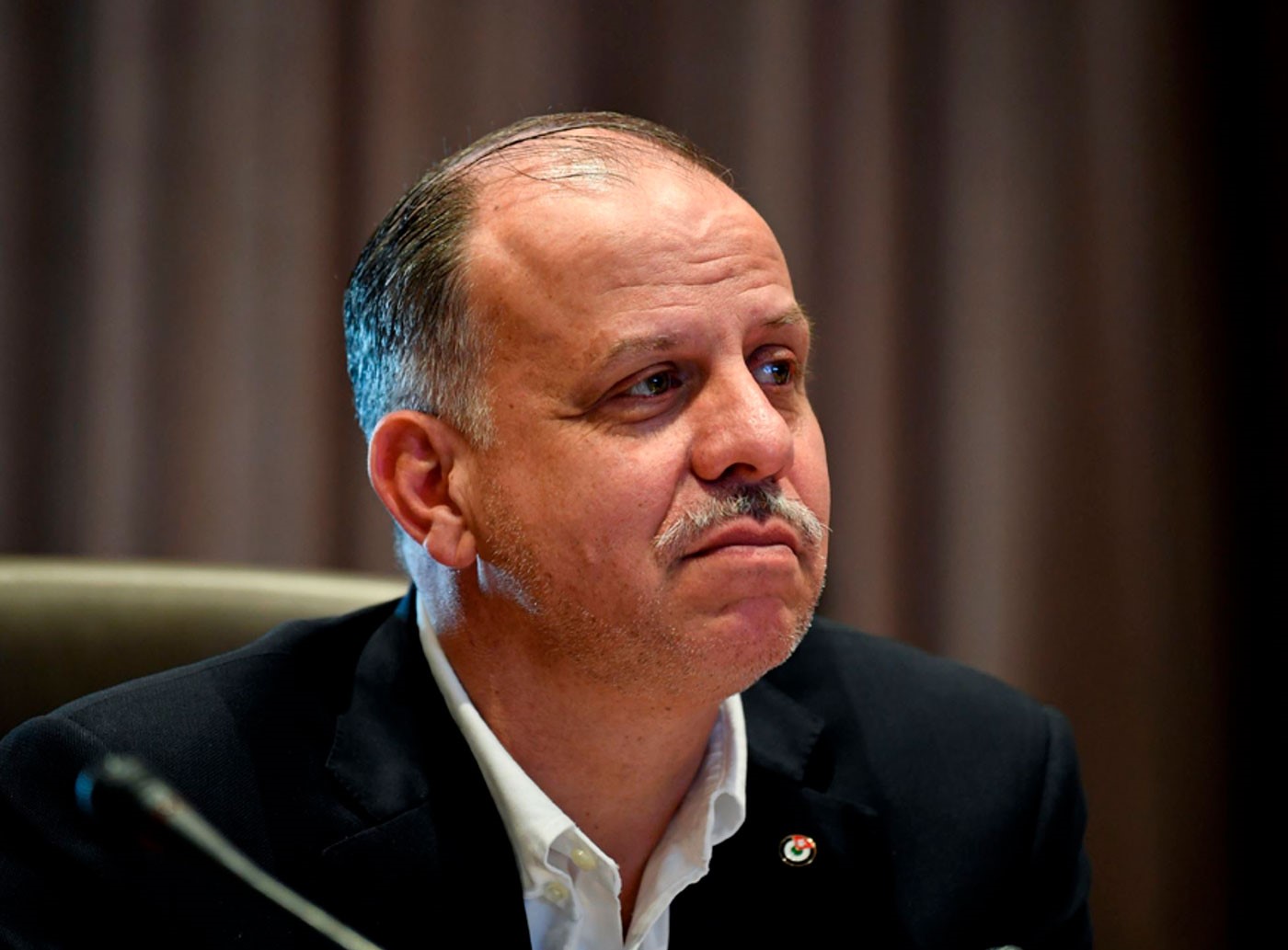 Interview with ANOC Gender Equity Commission Chair – HRH Prince Feisal Al Hussein
On 8 March, National Olympic Committees (NOCs) around the world celebrated International Women's Day through a host of different activities and promotions, including seminars and conferences on women in sport, social media campaigns recognising extraordinary achievements, and grassroots events to encourage female engagement in sport.
In reflection of this important day, ANOC spoke with ANOC Gender Equity Commission Chair and Vice-Chair of the IOC Women in Sport Commission, HRH Prince Feisal Al Hussein.
How important do you think it is to recognise International Women's Day?
I think it is very important. We live in a predominantly male-dominated society and so it is necessary to highlight the challenges women face and acknowledge that there is an imbalance that needs to be addressed.
Of course, as a global community, our ultimate goal should be to break down the gender divisions and barriers that exist, so that we can achieve equality. However, until we achieve that, day's like today are important in reminding us that change is still needed and there is still a long way to go before we can truly speak of gender equality.
It is also a day of celebration. On Sunday we saw NOCs all around the world celebrate the achievements of all women in sport in their countries; from elite athletes like Simone Biles and other female stars who inspire us with their sporting excellence, all the way through to Asma and Rayan Al Sulayman, two young refugee sisters who have been empowered through learning taekwondo in the Azraq refugee camp outside Amman. But let's not forget International Women's Day is also about the tens of thousands of women coaches, officials and volunteers who help sport function around the world every minute of every day.
I would like to congratulate the NOCs on the work they are doing to recognise and promote these inspirational women and girls.
What role can sport play in promoting gender equality?
Sport provides an exceptionally powerful platform, not only to empower women and girls but also to help promote gender equality. Sport breaks down barriers and changes cultural attitudes. It helps to create female role models who can inspire others to challenge traditional conventions and affect change.
Under the leadership of the International Olympic Committee (IOC) and IOC President Thomas Bach, there will be more opportunities for female role models in sport to inspire people around the world than ever before. As the IOC Executive Board announced last week, the Tokyo 2020 Olympic Games will be the first gender-balanced Olympic Games in history. This is a fantastic achievement and sends out a strong message to the world. There will also be full gender representation across NOCs for the first time ever; there will be one female and one male athlete in every NOC team competing in the Games and NOCs will be able to nominate a female and male athlete to jointly bear their nation's flag during the Opening Ceremony.
What steps have been taken to try and address gender inequality within the Olympic Movement?
As I mentioned, the IOC has done excellent work in balancing the number of male and female athletes participating in the Olympic Games. The IOC has worked towards gender equality across all Olympic sports and delivered changes to the composition of the Olympic events programme to create gender-balance.
Through the launch of Olympic Agenda 2020 and the subsequent Gender Equality Review Project, the IOC reaffirmed its commitment to gender equality and made it a key priority of the Olympic Movement. As a result, we have seen gender equality promoted not just on the field of play but also through advocacy and awareness programmes and the appointment of more women to leadership roles than ever before. ANOC for example, made it mandatory for there to be at least one female representative from each Continent on the ANOC Executive Council. NOCs around the world have offered leadership development programmes and enhanced the presence of women in sport at all levels in order to reduce the gender gap.
While excellent progress has been made there is still a lot of room for improvement and we all have a role to play in bringing about change.
What is the ANOC Gender Equity Commission doing to contribute to gender equality?
When discussing the work of our Gender Equity Commission it is important to distinguish between gender equity and gender equality. Gender equality is the ultimate objective, but to achieve that we need to ensure fair treatment of women and men without discrimination, i.e. gender equity. We need to work hard to ensure that there are no reasons why women should not, or could not, pursue the opportunities available to men.
As part of our Commission's work, we have been encouraging NOCs to complete the IOC Gender Equality Survey and to find ways of promoting opportunities for women to fulfil positions of responsibility within their organisations. We have had a fantastic response; a total of 202 out of the 206 NOCs have completed the questionnaire so far. We hope we can get the last four NOCs to complete the questionnaire but, in the meantime, the next step will be to analyse the data from the questionnaires. We need to understand how the results differ from Continent to Continent and what similar challenges NOCs face. The data on its own will not be enough. We will need to determine the explanations behind the numbers so we can begin to identify the solutions and help NOCs to bring about meaningful and lasting change.
We plan to have our next Commission meeting in early April to discuss this further. At that time, we also plan to meet with the Continental representatives from the IOC Women in Sport Commission and we will also be attending the IF Gender Equality meeting.
There is a lot of work to do but we are confident that working together we can make a significant impact in helping NOCs improve the opportunities available to women and girls throughout their countries.