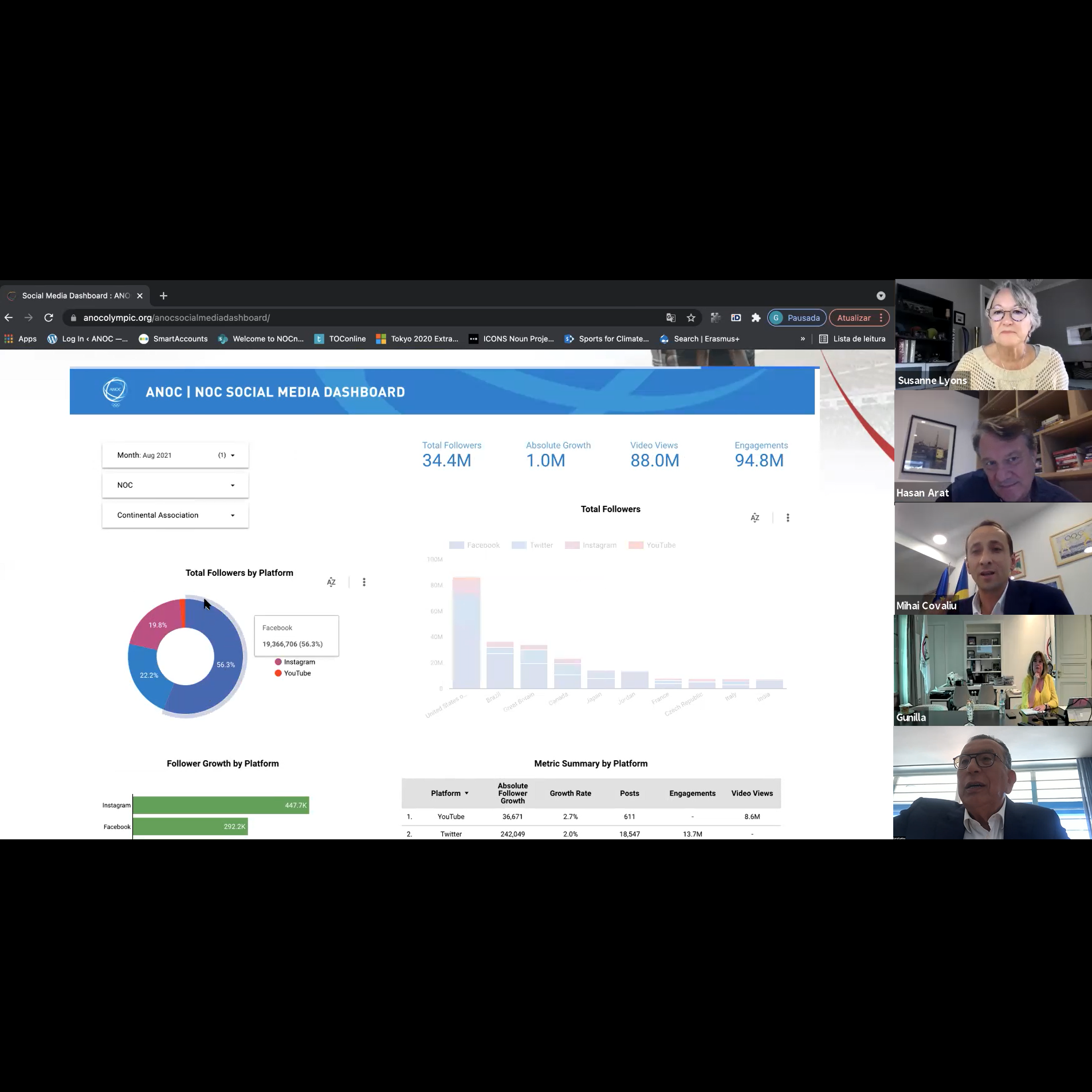 NOC Social Media initiatives high on agenda of ANOC Marketing Commission
The ANOC Marketing Commission met virtually on 22 September. Among the key items on the agenda was a discussion on the numerous NOC Social Media Initiatives that ANOC has initiated this year.
The Commission, led by Chair Susanne Lyons, analyzed the results on the ANOC Social Media Dashboard which was launched on the ANOC website earlier this year to support NOCs monitor their performances and compare themselves with other NOCs.
The Commission discussed the importance of measurement and having data readily available in order to allow NOCs to build their marketing properties.
Chair Lyons presented a case study on the significant growth of female USA athletes' social media during Tokyo 2020, showing an interesting trend for the NOCs to consider for the future.