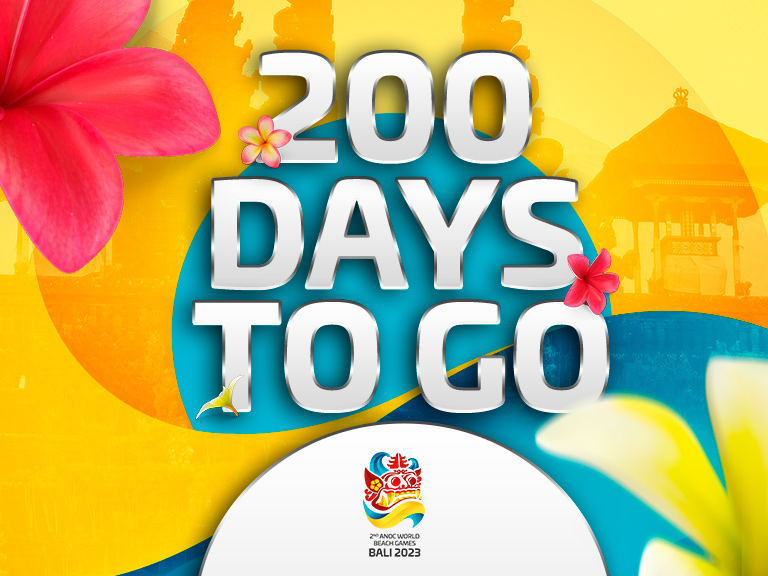 NOCs and IFs come together to support 200 days to go to Bali 2023
National Olympic Committees (NOCs) and International Federations (IFs) yesterday united in celebrating 200 days to go to the ANOC World Beach Games Bali 2023.
To mark the key milestone, ANOC activated across its digital channels to engage with fans, athletes, NOCs and IFs. NOCs from around the world participated in the social campaign as well as many of the IFs which are part of the Bali 2023 programme.
NOCs and IFs shared with their communities information about the Games and how much they are looking forward to being involved.
ANOC also hosted an Instagram Live with US beach handball player Ebyie Udo-Udoma  speaking to Dutch AirBadminton player Imke Van der Aar and Indonesian 3×3 Basketball player Jamarr Andre Johnson about their sports, careers and expectations for Bali 2023.
With less than 200 days to go to the Games it is clear excitement is high and there is not long now to wait until athletes from around 100 countries will compete in Indonesia across 14 dynamic beach sports.