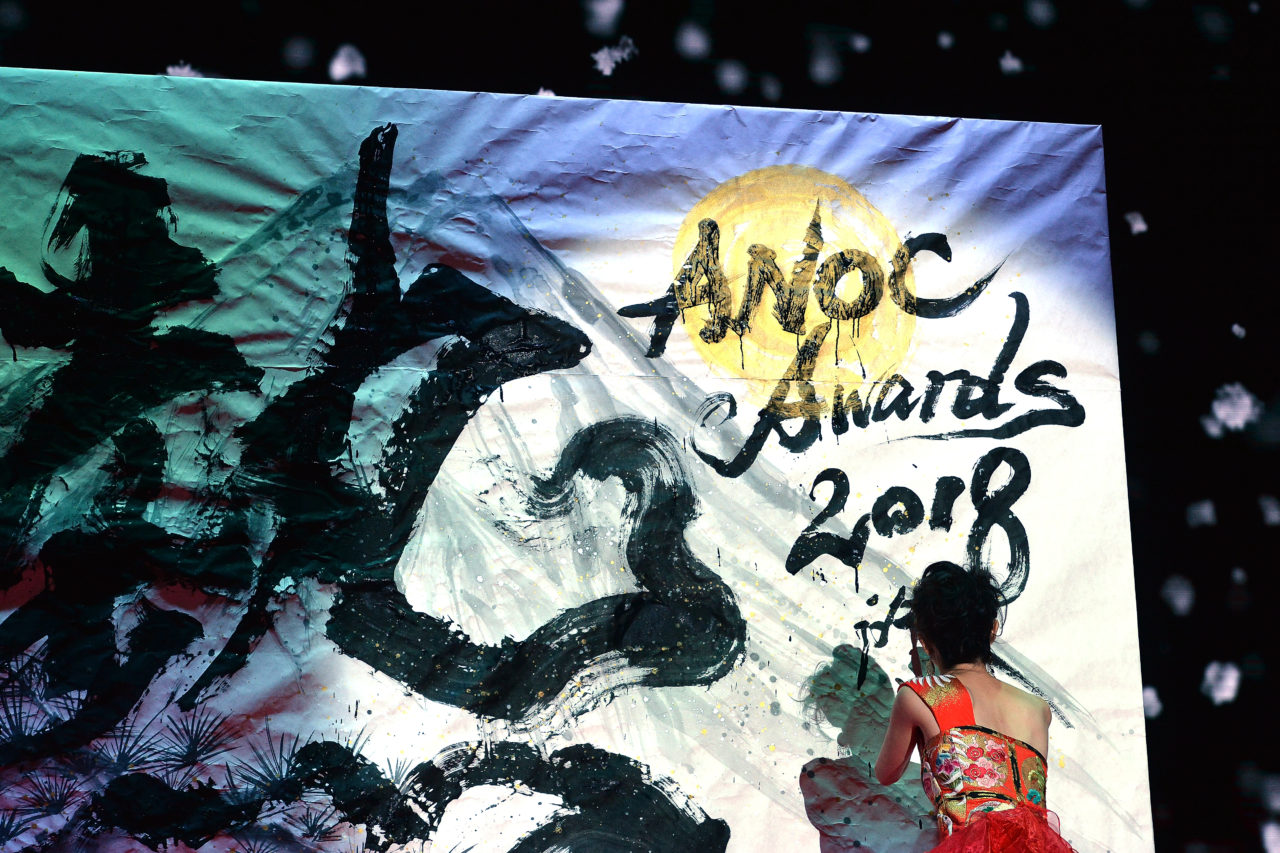 ANOC Awards 2018 honours best athletes of PyeongChang 2018
Unified Korean ice hockey team presented with ANOC Award for Inspiring Hope through Sport
Tokyo, Japan; 28 November 2018: The spectacular ANOC Awards 2018 took place at the Prince Hotel New Takanawa tonight, as the world gathered to celebrate and recognise some of the biggest names in winter sport.
Athletes that lit up the PyeongChang 2018 Olympic Winter Games were honoured in-person at the ceremony alongside some of the most iconic winter Olympians of all time. There were also awards for the most successful NOC of the Games and the Inspiring Hope through Sport award which was given to the Unified Korean women's ice hockey team for its historic collaboration at PyeongChang 2018. Athletes from the Republic of Korea and the Democratic People's Republic of Korea were in attendance to accept the award that was presented in recognition of the message of peace their team sent out to the world.
The ANOC Awards winners for 2018 are:
Best Female Team of PyeongChang 2018: Sweden Curling Team
Best Male Team of PyeongChang 2018: USA Curling Team
Most Successful NOC of PyeongChang 2018: Norwegian Olympic and Paralympic Committee and Confederation of Sports
Inspiring Hope through Sport Award: Unified Korean Ice Hockey Team
Best Female Athlete of PyeongChang 2018: Arianna Fontana
Best Male Athlete of PyeongChang 2018: Shaun White
Outstanding Performance: Yuna Kim
Outstanding Athlete: Bjørn Dæhlie
Contribution to the Olympic Movement: Mario Pescante
Representatives from 206 NOCs and stakeholders throughout Olympic Movement attended the fantastic fifth edition of the event which was a truly global celebration of sport. Athletes, NOCs and International Federations were actively engaged in the ANOC Awards across all social media platforms throughout the evening, as the event once again illustrated the power of sport to unite different nations and cultures.
The ANOC Awards was created to thank NOCs and their athletes for their dedication to the Olympic Movement. During the ceremony, Diplomas were also presented to the breakthrough NOCs that competed in a Winter Games for the first time at PyeongChang 2018.
ANOC Diploma for Breakthrough NOCs:
Ecuador Olympic Committee
Eritrean National Olympic Committee
Kosovo Olympic Committee
Olympic Council of Malaysia
Nigeria Olympic Committee
Singapore National Olympic Council
The awards ceremony was broadcast live by Tokyo Metropolitan Television, with highlights distributed to broadcasters all around the world. The event was also streamed live on the ANOC YouTube Channel, enabling the entire sporting world to enjoy the breath-taking combination of sport and culture on show.
The winners of each award were selected by the ANOC Jury, comprised of representatives from each of the Continental Associations, the ANOC Athletes' Commission Chair, AIOWF President and ANOC Secretary General.