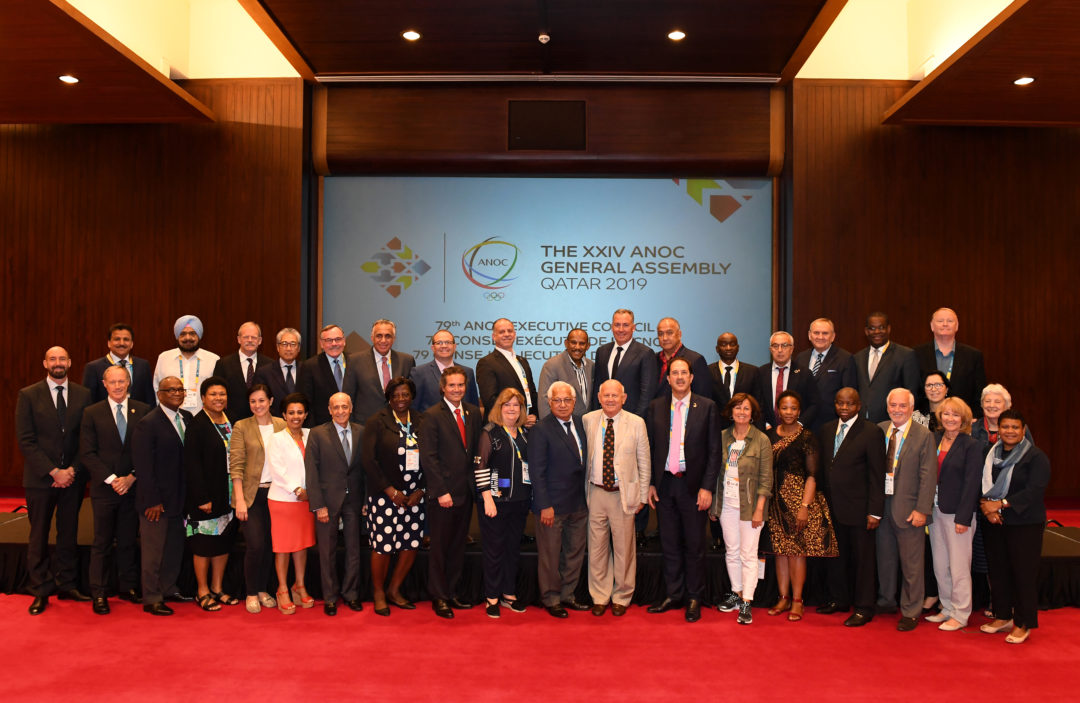 ANOC Executive Council meets in Doha ahead of General Assembly
Qatar; 16 October 2019: The 79th meeting of the ANOC Executive Council took place in Doha yesterday, with the collaboration and unity of the National Olympic Committees (NOCs) and Continental Associations a key focus of the meeting.
The meeting took place ahead of the ANOC General Assembly which commences on 17 October. More than 1,000 delegates from 204 NOCs will come together during the General Assembly in a reflection of the power of sport to unite the world.
During the Council meeting, each of the Continental Associations presented an update on their latest activities with an emphasis on the success of the recent Continental Games which have been held over the last 14 months. The Council approved a resolution to create a Coordination Group comprised of representatives from each of the Continental Associations to exchange best practice and identify solutions to common challenges.
Each of ANOC's Commissions also provided updates ahead of their presentations to the General Assembly. Among the Commission reports was an update provided by the ANOC Events Commission focused on the successful ANOC World Beach Games Qatar 2019, which began officially on 12 October and conclude on 16 October. More than 1,200 athletes from 97 countries are taking part in the Games as ANOC aims to connect NOCs with new athletes, new sports and new generation of fans.
ANOC Acting President Robin Mitchell said:
"It was a great pleasure to listen to the updates of the Continental Associations and Commissions. We have reduced the size of the Commissions and engaged experts from each of the continents and the positive impact of that change has been clear. Some of the work that has been done has been amazing and will change the way ANOC and the NOCs conduct themselves.
Speaking about the ANOC World Beach Games, Mitchell added:
"It is a real pleasure to be able to walk around freely, and talk with athletes and coaches. The competition has been excellent, the facilities are very good and the atmosphere has been great. The Games has highlighted how much we can contribute to the NOCs through our events."