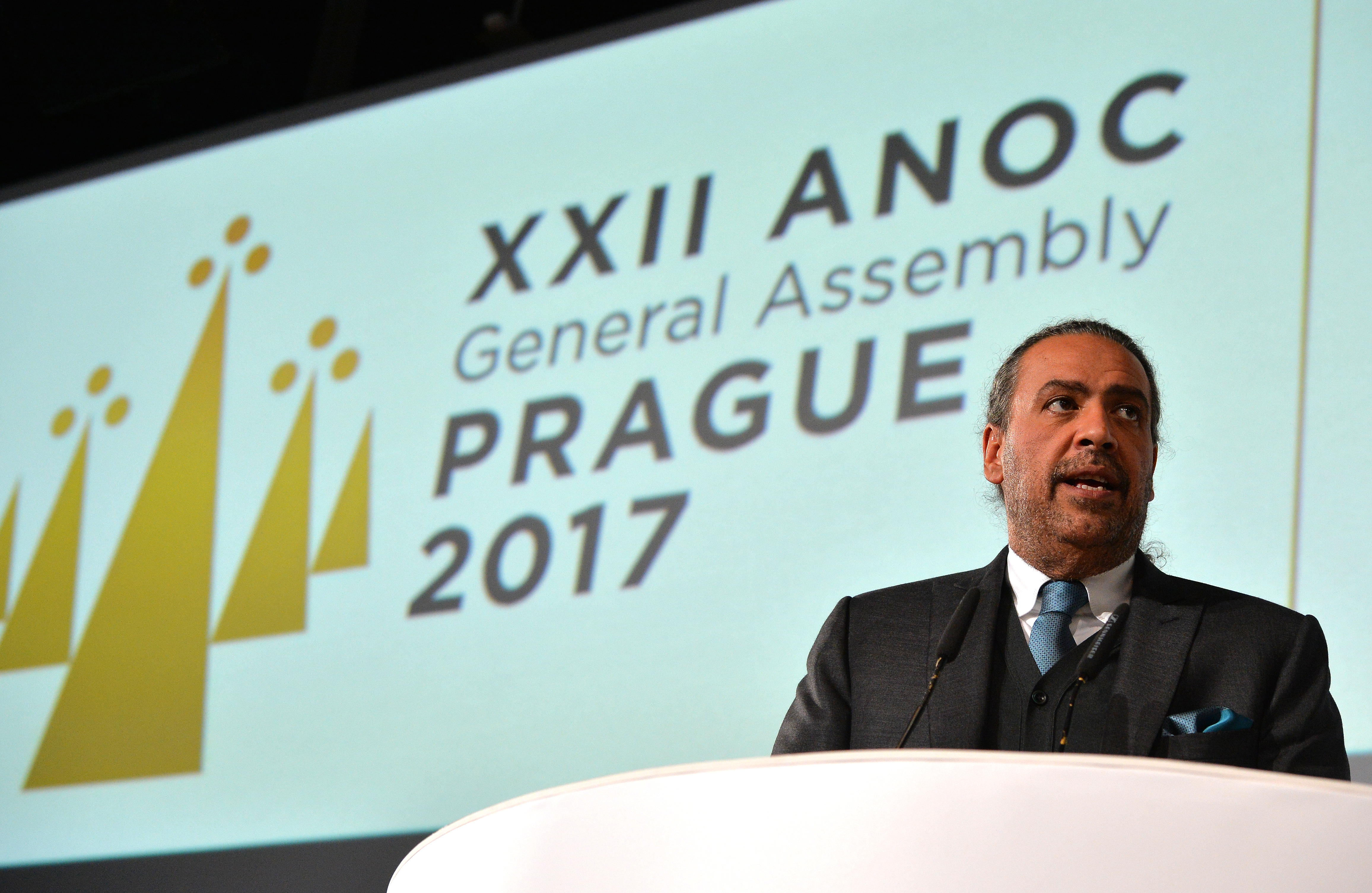 Largest ever ANOC General Assembly brings together whole Olympic Movement
Prague, Czech Republic; 2 November 2017: The largest ever ANOC General Assembly opened today in Prague bringing together over 1,300 delegates from across the Olympic Movement including 205 NOCs, the IOC, IFs and OCOGs.
The General Assembly was opened by ANOC President Sheikh Ahmad Al-Fahad Al-Sabah before Czech Deputy Foreign Minister Ivo Šrámek and Czech Olympic Committee President Jiri Kejval took to the floor to welcome the delegates to Prague.
ANOC President Sheikh Ahmad Al-Fahad Al-Sabah said:
"Today has been a very productive day. We have seen many excellent reports and heard many constructive comments and questions from our NOCs. We are grateful to IOC President Bach for attending our General Assembly and delivering a keynote address. As President Bach stated, we are living in a difficult time for sport and public trust is low. It is right that allegations must be investigated but due process must be carried out before conclusions are drawn. All sports organisations have a responsibility to improve their standards of good governance and the creation of a truly Independent ANOC Ethics Commission will help ANOC do that."
During a productive first day of the General Assembly, reports were heard from ANOC Secretary General Gunilla Lindberg as well as each of the Continental Associations. Julio Maglione was also appointed as ANOC senior vice-president. The ANOC World Beach Games concept was presented to the NOCs with the logo and look and feel of the event unveiled.
IOC President Thomas Bach delivered a keynote and was followed by an update from the IOC, which included updates on Olympic Agenda 2020, the Olympic Channel, and the Independent Testing Authority – which the ANOC President has encouraged all Continental Associations to engage with for their Continental Games.
Speaking at the General Assembly, IOC President Thomas Bach:
"It is great to be with you, the pillars, of the Olympic Movement and to discuss with all of you about the opportunities and challenges we have. I would like to congratulate your President for having assembled such a huge number of participants. This in fact shows our unity in diversity in the Olympic Movement as we have all 205 NOCs together with so many presidents and representatives from IFs and many other organisations."
The General Assembly offered its full support for the ongoing investigations by the Schmid and Oswald Commissions, and for the procedure established by the IOC Executive Board. The General Assembly welcomed the intention of the IOC Executive Board to take a decision in December with regards to the participation of Russian athletes in the Olympic Winter Games PyeongChang 2018.
It was also expressed that specific sanctions should not be demanded in the public domain before these two Commissions have even completed their work and before due process, to which any individual and organisation is entitled, has been followed. The ANOC General Assembly approved the principle of establishing an Independent Ethics Commission and whistleblower programme.