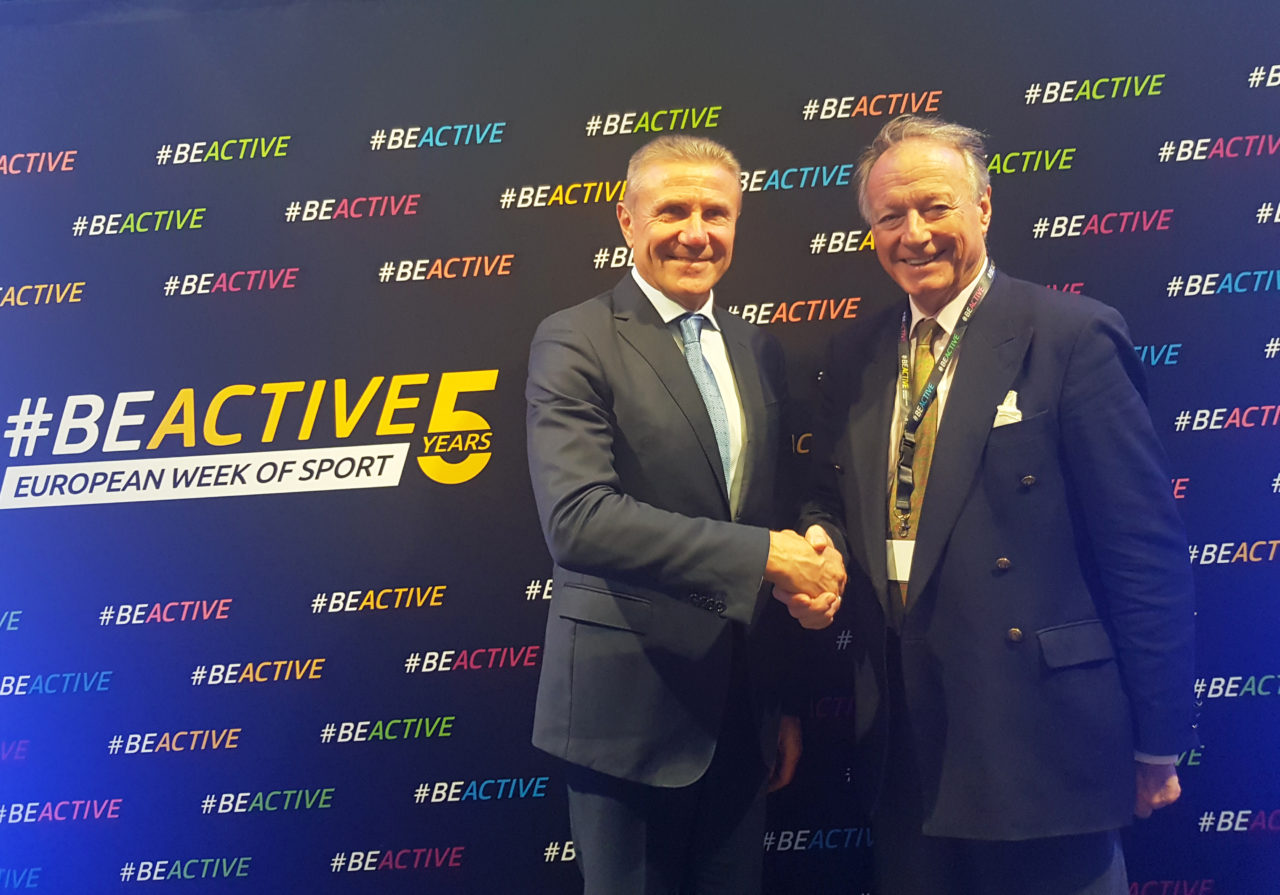 Ukraine hosted 2nd Seminar on European Week of Sport Beyond Borders
On October 28, European Commission in cooperation with the National Olympic Committee of Ukraine organized 2nd Seminar on European Week of Sport Beyond Borders. European forum was held in the capital of Ukraine, Kyiv.
The aim was this meeting to discuss the results of the European Week of Sport and to exchange experiences for the future.
"The main objective of the European Week of Sport is to engage people regardless of age, gender, status and level of physical fitness for an active and healthy lifestyle, physical activity, European integration. We are proud that in 2019 the NOC of Ukraine was awarded the status of national coordinator of the European Week of Sport in our country and we are convinced that such synergy will benefit the citizens of Europe. The Olympic Committee of Ukraine, in addition to supporting the development of high-level sports, pays great attention to promoting an active and healthy lifestyle. Together with the regional offices of the NOC, within the framework of the European Week of Sport in Ukraine, we managed to organize events in different parts of our country, attracting thousands of participants of all ages. Our famous and well-known Olympians became active participants of the Week. It was a pleasure for me, together with the Olympic Medalist and NOC Athletes' Commission Chairman Olga Saladukha to fulfill the role of ambassadors of Ukraine", – said Sergey Bubka.
He also stressed that the National Olympic Committee of Ukraine has its own experience of activities aimed at involving all segments of the population, especially young people, into the motor activity. Each year, the NOC successfully implements its large-scale nationwide projects: Olympic Lesson, Olympic Day, Olympic Book, Olympic Week, Heroes of the Year, Do Like Olympians, OlympicLab, monthly honors of the best athlete and coach, and many others. "The NOC of Ukraine is always open for cooperation with European institutions and countries: we are ready to share our experience as well as to share the experience of our international colleagues and gain new knowledge, to be integrated into various programs and projects", – Sergey Bubka added.
In the frame of seminar Sergey Bubka also met the relative of the founder of the world Olympic Movement, Pierre de Coubertin's great-grandnephew, Yvan de Navacelle de Coubertin visited Ukraine.  They discussed Olympic legacy of the founder of Olympism and exchange views about unique philosophy that owes Olympic values. Sergey Bubka noted that one of Baron de Coubertin's associates and one of the first Members of the International Olympic Committee was a native of Poltava region from Ukraine Alexei Butovsky.
During his stay in Ukraine, the honorary guest visited and praised the achievements of the International Center for Olympic Studies, where NOC Vice President, President of the Olympic Academy Mariya Bulatova presented activities on the promotion of Olympic education, the preservation of the Olympic heritage and the publication of Olympic literature.