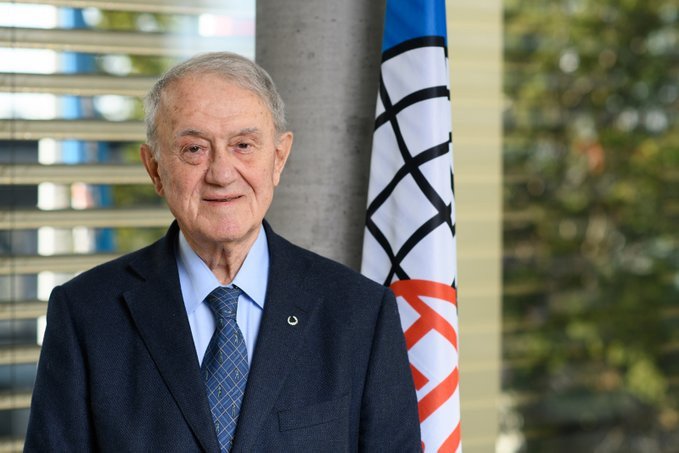 ANOC Mourns Loss of former Italian Olympic Committee (CONI) Vice President Bruno Grandi
ANOC was saddened to learn that former IOC Member and Vice President of the Italian Olympic Committee (CONI), Bruno Grandi, has died at the age of 85.
Grandi served as Vice President of CONI from 1987 to 2005 and oversaw an exciting period for Italian sport including the awarding of Torino as host city of the 2006 Olympic Winter Games. He was passionate about the development of sport in Italy and beyond.
He was President of the International Gymnastics Federation from 1997 to 2016 and introduced a number of reforms which stand to this day. Most notably, he helped to elevate Gymnastics to the top tier of the Olympic programme. He also served as an IOC Member from 2000-2004 and as an ASOIF Council Member.
Long after his term as Vice-President of CONI came to end he remained a committed member of the ANOC family and regularly attended ANOC General Assemblies. He was highly respected and will be sorely missed but his passion and legacy will long live on.
ANOC's thoughts are with his family at this difficult time.
Photo: Copyright FIG