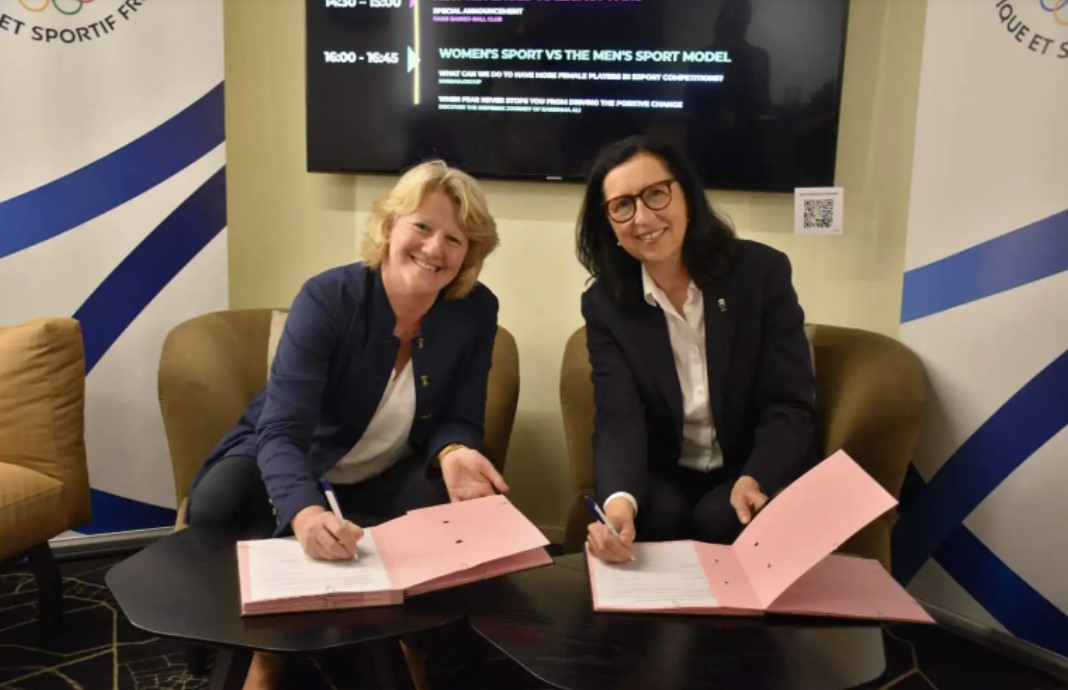 Canadian Olympic Committee signs MOU with CNOSF ahead of Paris 2024
The Canadian Olympic Committee (COC) and the Comité National Olympique et Sportif Français (CNOSF) on Tuesday 10 May signed an MOU to strengthen the existing friendship and understanding between the two National Olympic Committees (NOCs).
The collaboration focuses on:
promoting Olympic values
protecting clean and ethical sport
developing sport in both countries, including physical education, sport for all and high performance sport
promoting the French language within the international sports movement
sharing experience and best practices in communication and marketing, legal and institutional matters, and bidding and subsequent organization of major international sporting events.
Smith signed the MOU alongside CNOSF President Brigitte Henriques during the Canadian delegation's visit to Paris for Global Sports Week. She was joined by the COC's Chief Sport Officer Eric Myles and Olympic champion and Team Canada's Paris 2024 Chef de Mission Bruny Surin.
"The power of the Olympic Movement to unite us in peace, friendship and solidarity is at the core of this agreement and of the relationship our two NOCs share," said four-time Olympian and COC President Tricia Smith. "The IOC, CNOSF and Paris 2024 Organising Committee are putting together a spectacular Olympic Games. We are excited to join them on the road to Paris 2024 and look forward to our continued collaboration."