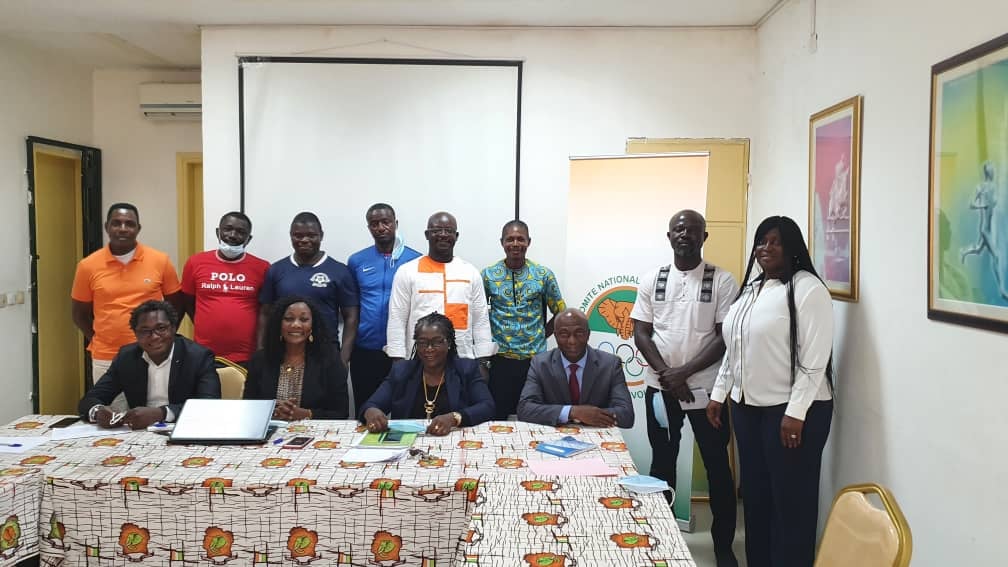 CÔTE D'IVOIRE NOC hosts Communications Commission meeting in preparation for Tokyo 2020
The Comité National Olympique De Côte D'Ivoire (Cno-Civ) Communications Commission hosted a meeting with officials from several National Federation on 11 February to plan for the communications campaign in the build up to Tokyo 2020.
Officials from the National Federations of  Athletics, Judo, Wrestling, Archery, Fencing, Taekwondo, Football, Canoeing, whose athletes have qualified for the Games, took part in the meeting alongside Cno-Civ Secretary General Nah Aminata Fofana.
During the meeting, the President of the Commission, Namama Fadiga presented the communication actions planned for Tokyo 2020 with the campaign set to officially begin on March 2021.
Ms. Fofana also used the opportunity to provide additional information to the representatives of the federations, including the arrangements already made for their medical follow-up before the Olympic Games.
Photo copyright: CNO-Côte d'Ivoire