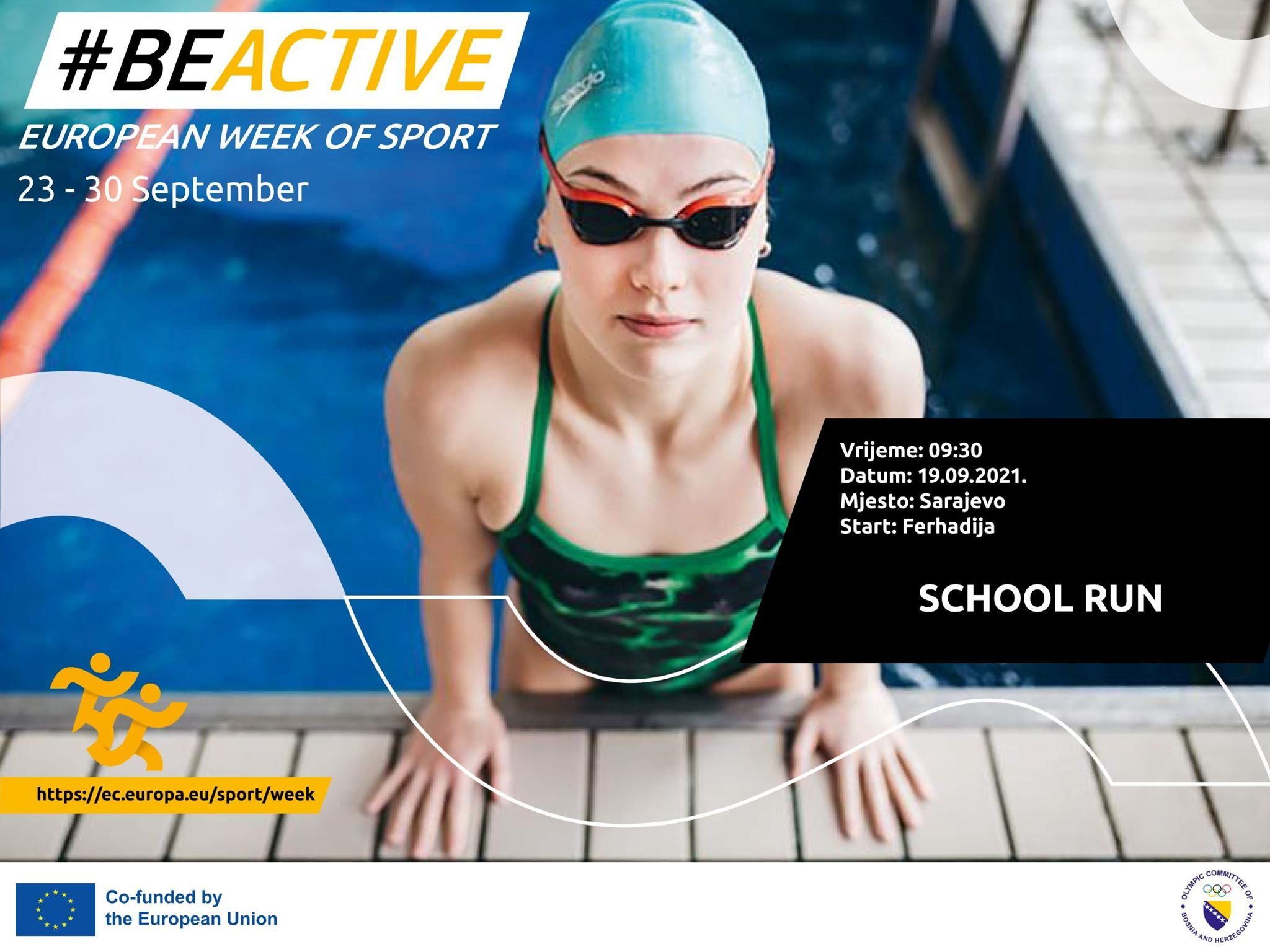 European Week of Sports in Bosnia and Herzegovina
As part of the project "EU4Youth – European Week of Sports Beyond Borders in the Western Balkans", co-financed by the European Union, the Olympic Committee of Bosnia and Herzegovina in September marks the European Week of Sports by organizing a series of activities and sporting events.
European Week of Sports is an initiative of the European Commission to promote sports and physical activity throughout Europe under the slogan #BeActive. Therefore, the Olympic Committee of Bosnia and Herzegovina aims to promote and raise awareness of the need to increase physical activity and sports among the general public throughout Bosnia and Herzegovina.
The first School Run event will be held on September 19 in Sarajevo, starting at 09:30 in Ferhadija Street, in front of the Sarajevo Meeting of Cultures sign. This event will be organized together with the Sarajevo Marathon Association, with the aim of raising awareness of the benefits of sports and physical activity among the younger population. The race is open to primary and secondary school students.
Sports demonstration activities will be held on the same day, while all participants who successfully pass the finish line will receive special gifts provided by the NOC.
For more information, click here