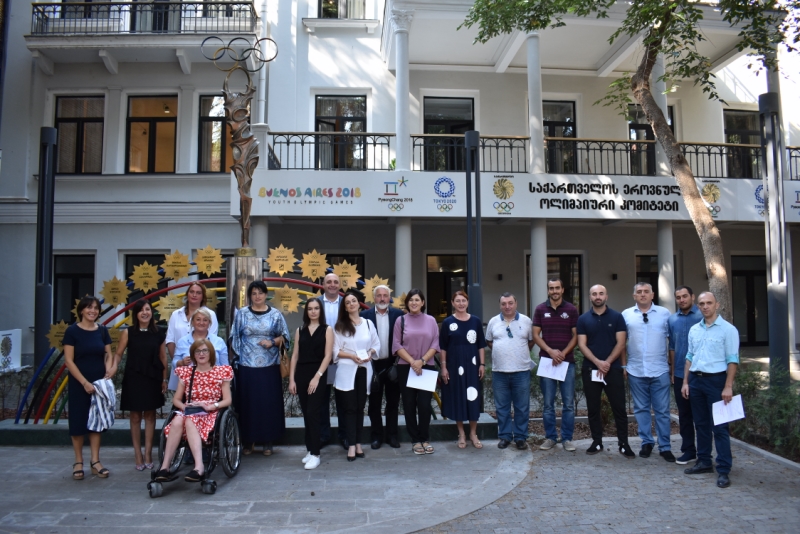 Georgian National Olympic Committee awards ASMC diplomas to successful graduates
On 25th September 2018 at the Olympic Museum of the Georgian National Olympic Committee, 14 successful graduates of the 2018 Advanced Sport Management Courses (ASMC) from 9 National Sport Federations were handed over the IOC Diplomas in Management of Olympic Sport Organizations.
Since 2015 total 140 participants of the 15 sports federations were actively involved in the ASMC Sessions. The recent courses were conducted during February-June 2018. The vice presidents, Elguja Berishvili and Nino Salukvadze handed over the IOC Diplomas to the 14 successful graduates.
The Sessions were conducted within the defined time frame during 2018 under supervision of the programme director Rusiko Aptsiauri and experienced sport experts. Noteworthy is great interest and willingness from the NSFs, the State University of Physical Culture and Sport, other Sport Organisations to take part in the educational courses and improve their knowledge and experience in sport management.
Like previous years the NOC invited qualified facilitators and sport experts to cover the MOSO topics and all the key issues of Management of the Olympic Sport Organisations.
For more information click here