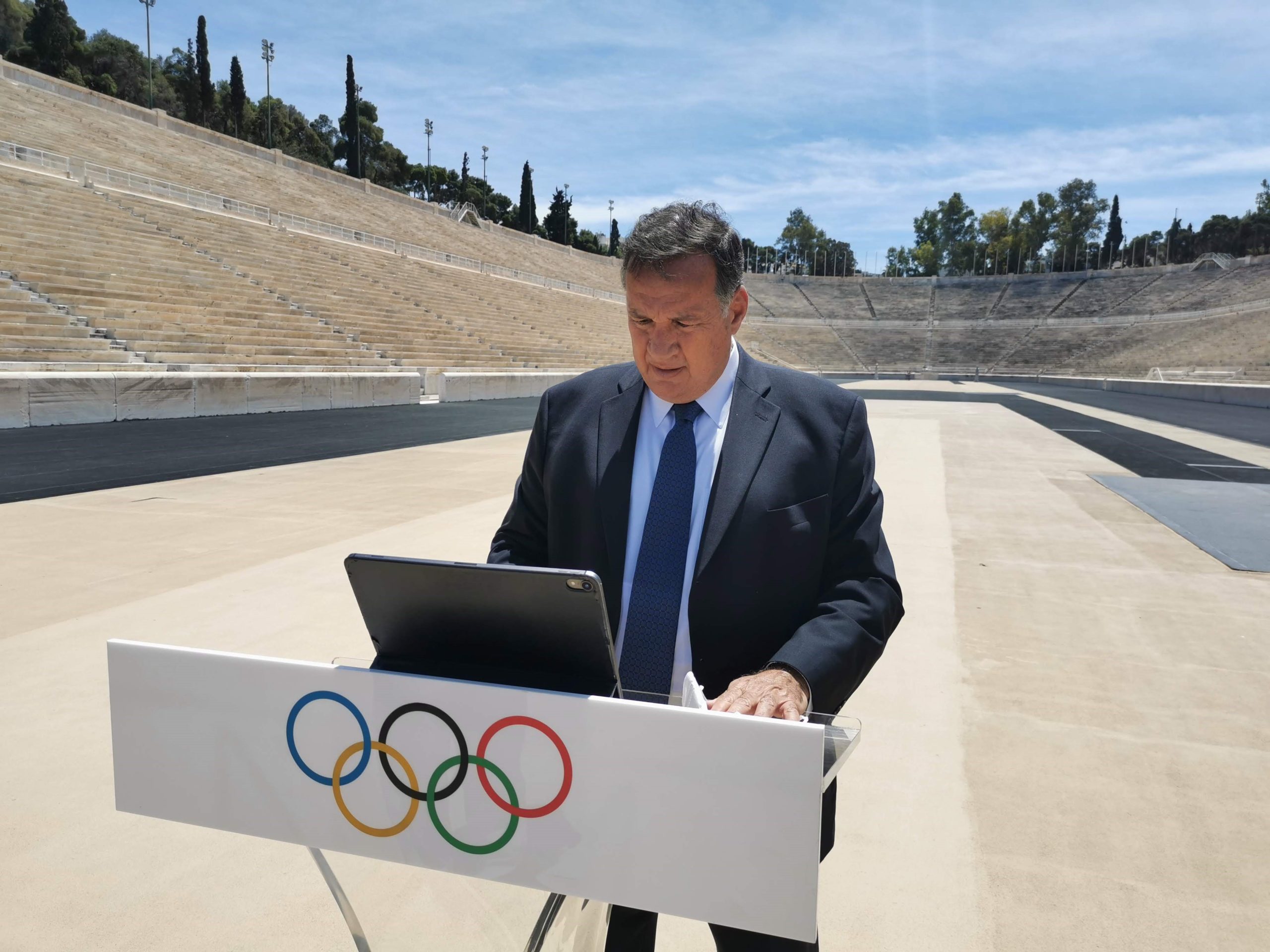 Hellenic Olympic Committee launches 'Kids Love Sports' Programme
The Hellenic Olympic Committee has launched its Programme 'Kids Love Sports' which focuses on providing refugee children of primary school age with sports education and training.
The programme is run by Hellenic Olympic Committee with co-funding of the European Union. It aims to reach 4,000 children, most o them refugee children hosted in open reception centres in the wider Attica region, and give them the opportunity to visit the Panathenaic Stadium, within the next 24 months. The children will learn more about its history through an organized audio tour and practice sports under the guidance of great athletes.
The President of the Hellenic Olympic Committee and member of the International Olympic Committee, Mr. Spyros Capralos, who attended the virtual launch event from the Panathenaic Stadium, as a symbolic act, stressed that sports has proven to be one of the most powerful tools to promote effective integration and social inclusion. Mr. Capralos pointed out the important support of the IOC to the refugee population and referred to the participation of a Refugee Olympic Team, in the Olympic Games of Tokyo:
"Ι would like to point out that the International Olympic Committee has been doing a lot of work on this front. In 2017, IOC has launched the Olympic Refugee Foundation in its commitment to support refugees around the world. In 60 days from now, a Refugee Olympic Team will participate for the second time, following the success of Rio 2016, at the Olympic Games of Tokyo. We do hope that some of the children participating in our Programme will become, one day, great athletes and might be among the future Olympians".
The Deputy Minister of the Ministry of Migration & Asylum, Ms. Sofia Voultepsi, welcomed the action, while the Programme Manager of 'Kids Love Sports', Ms. Georgia Papathanasiou, highlighted the importance of the synergies already created and warmly thanked the civil society actors and the representatives of the Ministry of Migration & Asylum for their cooperation with the Hellenic Olympic Committee for the benefit of the participating children.
The 'Kids Love Sports' Programme aims at further complementary activities to connect refugee children with sports activities conducted by Physical Education and Sport Science students from the National & Kapodistrian University of Athens within the selected open reception centers and under the supervision of the Hellenic Olympic Committee.