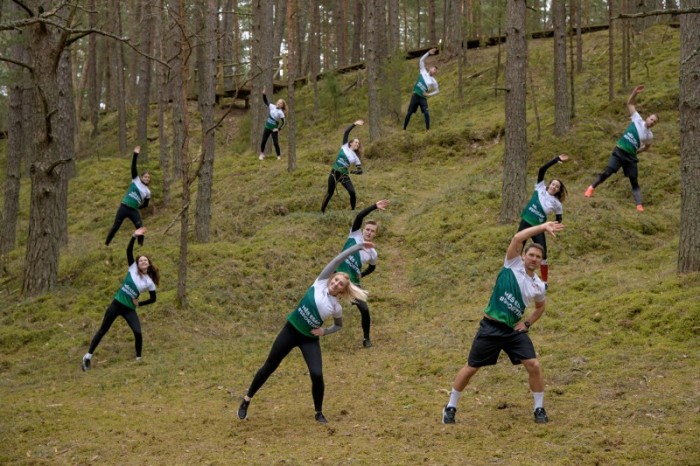 Latvia Olympic Committee celebrates 99th anniversary with start of 'Olympic Month'
The Latvia Olympic Committee (LOC) today (23 April) celebrates its 99th anniversary with the start of its Olympic Month.
The LOC organises the Olympic Month annually and uses it as an opportunity to promote sport and good health. This year, 148,000 participants from 102 municipalities have applied to participate in the Olympic Month activities which will conclude with the popular All-Latvian exercise on May 21.
The slogan of the Olympic month and the official theme in social networks is traditionally "We are in #SPORT".
LOK President Georges Tikmers: "We will organize the Olympic Month in nice weather in the spring, celebrating the founding day of the Latvian Olympic Committee and playing sports in the fresh air. We will motivate and inspire each of the more than 148,000 participants to strengthen their health in the daily life of COVID 19, while jointly exploring new opportunities for active outdoor recreation. "
This year, the traditional activities of the Olympic Month (All-Latvian gymnastics, online trainings, social network challenges) are joined by 11 Olympic hiking routes, which have been developed together with LOK's long-term partner joint stock company "Latvian State Forests". These hiking routes were created by the Olympians together with the best Latvian state forest experts, inviting to evaluate sports activities in nature. Each trail has 10-30 forest cognitive and sporting tasks.
Read more here.
Photo copyright: Aivars Siliņš/LOC