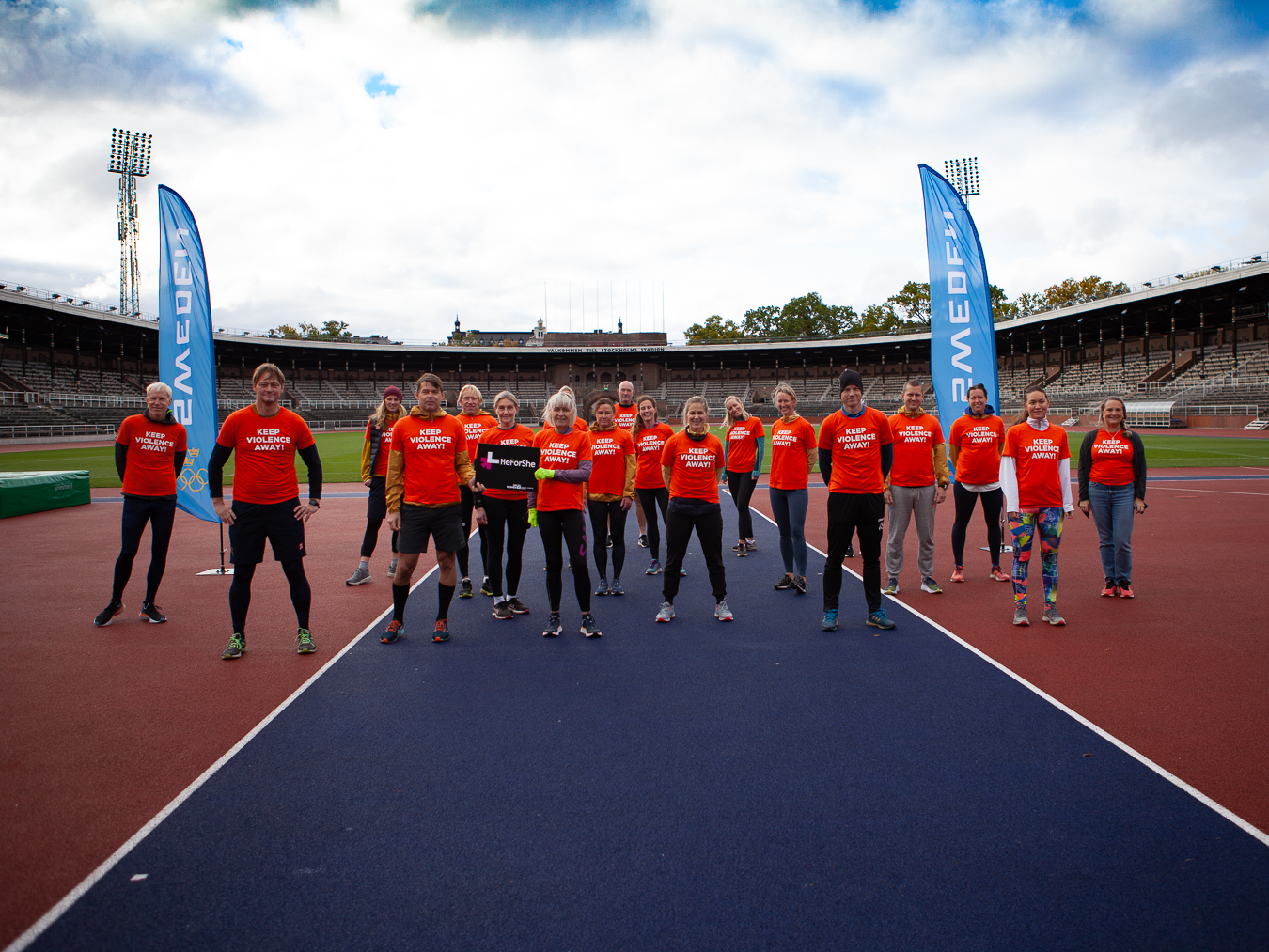 Swedish runners team up to eliminate violence against women
The Swedish Olympic Committee (SOC), athletes and partners dressed up in orange together with UN Women Sweden to offer their support for the elimination of violence against women.
During the Autumn, UN Women Sweden set up a series of HeForShe-Runs with a grand finale scheduled on Orange Day, 25 November, which is the International Day for the Elimination of Violence against Women.
"We want to contribute to a better world through sport. This is why SOC collaborates with UN Women Sweden and arranged a HeForShe-Run at the Olympic Stadium" said Tobias Hauff, Marketing Director at the Swedish Olympic Committee (SOC).
One in three women are subject to violence during their lifetime.
"It's even more important to lift the issue with violence against women during the Covid-19 pandemic. Numbers tells us that violence against women have risen by30 per cent during the pandemic with many women isolated in their homes," said Petra Engberg, CEO UN Women Sweden.
Photo: SOC