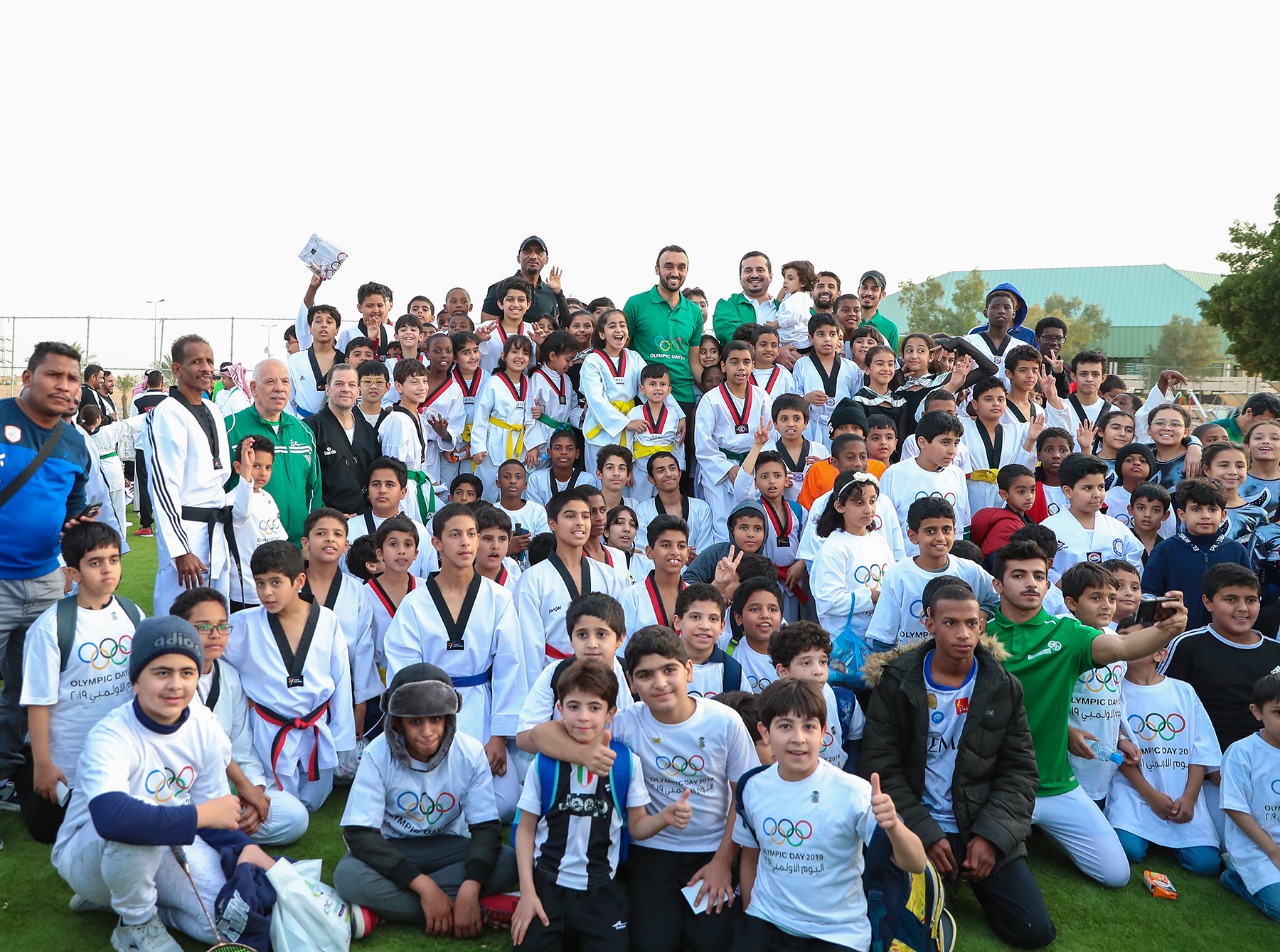 Saudi Arabian Olympic Committee celebrates Olympic Day
For the first time since 2015, the Saudi Arabian Olympic Committee (SAOC) hosted the Olympic day on 31 December 2019 at prince Faisal bin Fahad Olympic complex in Riyadh. Due to the high heat in June, SAOC has decided not to celebrate the event 23rd of June but in this period when the schools have finished their exams and the temperature ideal for an outdoor event.
The event saw the active participation of about 500 children plus their families from different community background (schools, clubs, charity organizations, etc.) and SAOC employees. The half football venue designed for the Olympic day celebration included an Olympic booth where information on the Olympic movement and values were provided as well as a nutrition booth that provided healthy food and beverages with explanation of healthy diet and lifestyle.
6 Federations were chosen to activate children in Athletics, Fencing, Taekwondo, Badminton, Tennis, and Gymnastics plus a 2km fun race for boys and girls. During the event, Children were given an Olympic passport that they used to collect stamp at each station after their details of the activity.
From now on, SAOC intent to organize the Olympic day every year to involve more sports and participants.
Prince Abdulaziz bin Turki AlFaisal, SAOC President who take part in the 2km race declared his satisfaction at the end of the event stating: "this is a create initiate I saw children happy to learn about different sports and the Olympic movement. We have now to make sure we continue to work closely with the Federations and make sure more them are involved next so we can educate and encourage more children to learn about sport and the Olympic Values."
Saudi athletes also participated in the event lead by Hadi Soua'an, 400 meter Olympic medallist, who came as a role model to give an inspirational speech to children on his career and how important it is to do sport for personal development and national pride.