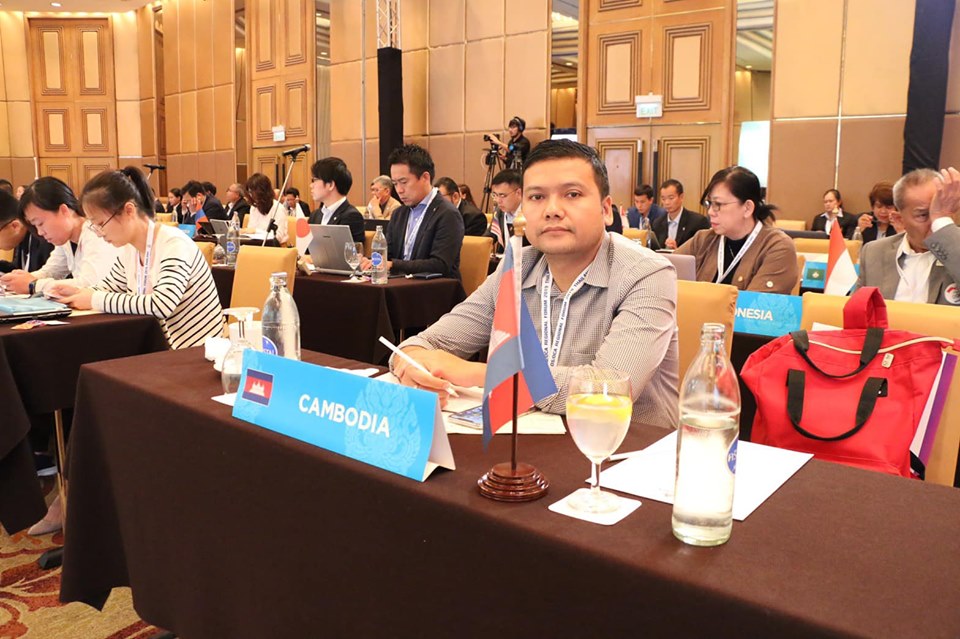 Asian Beach Games 2020, Asian Games 2022 update NOCs at regional forum
The first of two regional forums for the Olympic Council of Asia's 45 National Olympic Committees came to a close at the Arnoma Grand Hotel in Bangkok on Monday afternoon.
Although the majority of the forum was dedicated to final preparations for the Tokyo Olympic Games in 2020, the second afternoon session also featured progress reports from two organising committees of upcoming OCA events: the 19th Asian Games in Hangzhou, China in 2022 and the 6th Asian Beach Games in Sanya, China in 2020.
The Director of the OCA's Asian Games department, Haider Farman, thanked the NOC delegates from South East Asia and East Asia for their contribution to the forum and praised the organisation and hospitality of the Thailand National Olympic Committee.
He also thanked the Tokyo 2020 organising committee and the IOC's Olympic Solidarity for their detailed presentations to assist the Asian NOCs in their build-up to the next Olympic Games, which will run from 24 July to 9 August 2020.
The second day of presentations included the main Olympic Village in Tokyo, the two satellite villages for cycling and sailing, transportation, ticketing and the social etiquette and culture of Japan and Hangzhou 2022 as well which will have 40 sports and between 460 and 470 medal events to be held in 56 competition venues at the 19th Asian Games from 10-25 September 2022.
An Asian Games promotional campaign by HAGOC in cooperation with the OCA – "We are Family" – will start next year around Asia, including OCA HQ in Kuwait plus Japan, Thailand and other countries.
Sanya 2020 has already launched its slogan – "See ya in Sanya" – and emblem and plans to unveil the mascot at the one-year countdown ceremony on 28 November. Organisers said the sports programme for Asian Beach Games 2020 would feature 17 sports and 94 events.
The second OCA/OS regional forum, for NOCs from West Asia, Central Asia and South Asia, will run from 5-6 November.