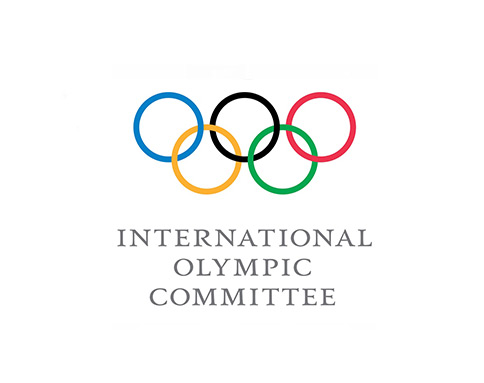 IOC ATHLETES' COMMISSION'S RECOMMENDATIONS ON RULE 50 AND ATHLETE EXPRESSION AT THE OLYMPIC GAMES FULLY ENDORSED BY THE IOC EXECUTIVE BOARD
The Athletes' Commission (AC) of the International Olympic Committee (IOC) today received the full support of the IOC Executive Board (EB) for a set of recommendations in regard to Rule 50 of the Olympic Charter and Athlete Expression at the Olympic Games. Rule 50 provides a framework to protect the neutrality of sport and the Olympic Games.
The recommendations are the result of an extensive qualitative and quantitative consultation process implemented by the IOC AC which started in June 2020 and involved over 3,500 athletes, representing 185 different National Olympic Committees (NOCs) and all 41 Olympic sports, and ensuring fully gender-equal representation. The consultation was supported by the Continental Associations' Athletes' Commissions and the World Olympians Association.
A professional research agency (Publicis Sport & Entertainment) was contracted by the IOC to implement the quantitative study. In order to have an independent review of the whole process for the quantitative survey, including auditing the methodology, reviewing the questionnaire and its execution, as well as interpreting the data, the IOC AC engaged with the Swiss Centre of Expertise in the Social Sciences (FORS), an organisation with extensive experience in high-quality academic surveys. The recommendations are also based on feedback from human rights and sports law experts.
The IOC and the IOC Athletes' Commission are fully supportive of the freedom of expression. This principle is included in the Athletes' Rights and Responsibilities Declaration. Already in early 2020, the IOC AC had clarified the existing opportunities for athletes to express their views at the Olympic Games, such as during press conferences and interviews, at team meetings as well as on digital or traditional media. The conclusions from the athletes' consultation which were presented today offer new opportunities on how athletes can express their views at the Olympic Games and are designed to provide even more clarity.
Kirsty Coventry, Chair of the IOC AC, said: "The goal of this wide outreach was to engage with athletes and hear their thoughts on existing and new opportunities to express their views at the Olympic Games as well as outside Games time. We want to amplify the voices of athletes, and find more ways to support the values of the Olympic Games and what sport stands for. This consultation was a very important process for us and is part of the ongoing dialogue with the athlete community. We are delighted that the IOC EB fully supported our proposals."
Read the full recommendations here