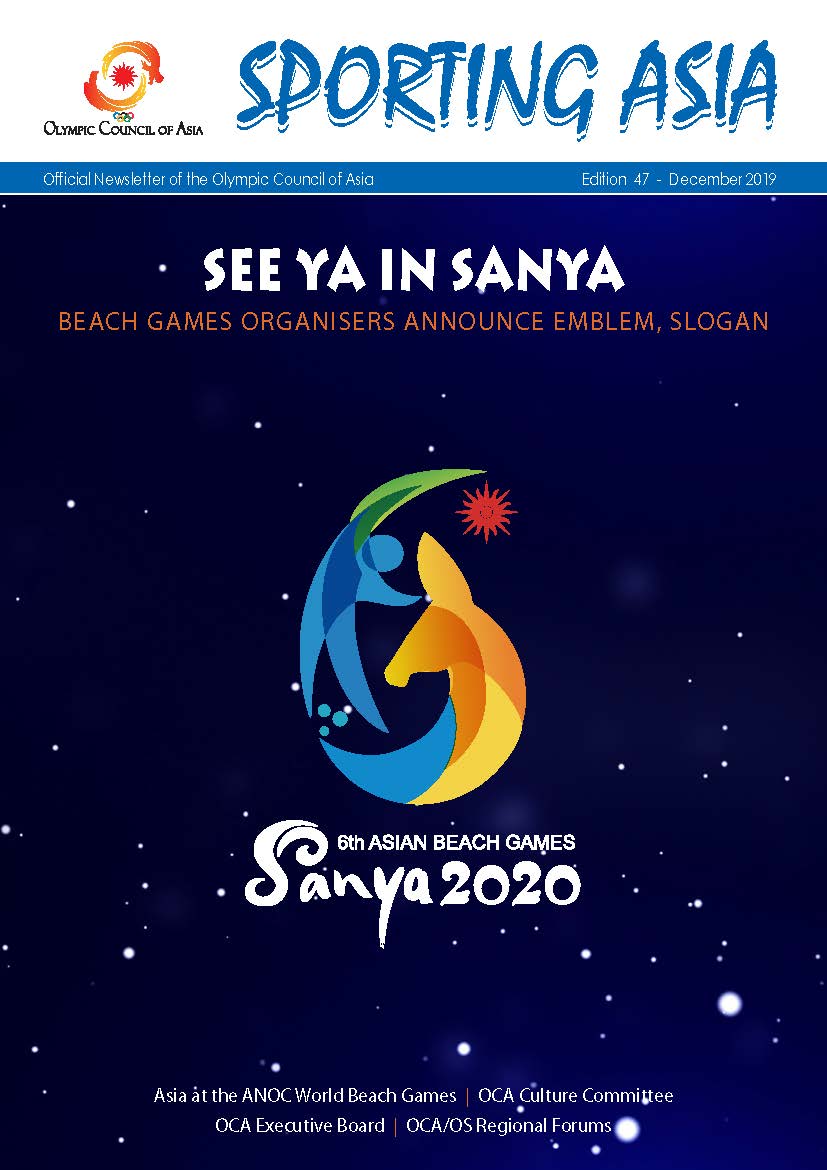 New OCA magazine Sporting Asia highlights Asian NOCs at ANOC World Beach Games
The new Sporting Asia "Edition 47 for December 2019" is ready to download from the OCA website.
The main features in the new edition are eight pages of news and photos on the first ANOC World Beach Games held in Doha, Qatar, from October 12-16. It includes the performance of the Asian teams and pay tribute to the five gold medal-winners in a special photo gallery and also produce a Roll of Honour for the Asian winners of gold, silver and bronze medals.
For more Information click here