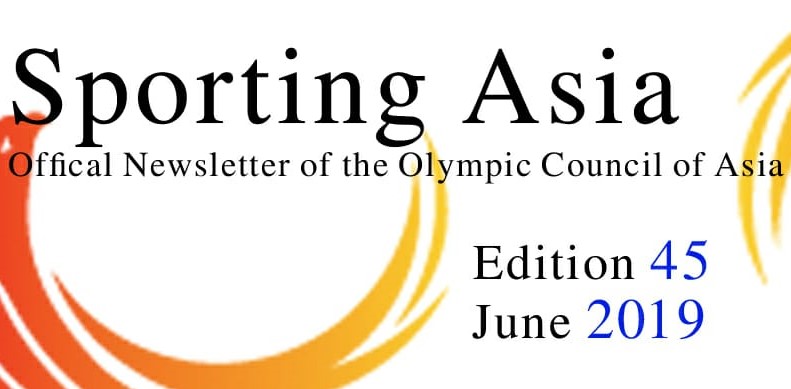 New Sporting Asia focuses on women in sport
The new edition of the Olympic Council of Asia's quarterly newsletter, Sporting Asia, is ready for download from the OCA website.
Edition 45 – June 2019 – focuses on the rapidly developing women and sport movement in Asia and highlights several major achievements in the global Olympic scene.
The eight-page women and sport coverage features the Asian winner of the IOC Women and Sport Awards World Trophy and also the winner of the award for Asia, as well as the golden legacy of a couple of recently retired Asian superstars.
In other news "Inside the OCA" it reports on the latest OlympAsia projects and tells the story of a young Lebanese sports enthusiast who has risen from OCA nomination for the IOC Young Reporters Programme in 2014 to being appointed a member of the IOC Communications Commission in just five years.
It also looks at some of the eye-catching initiatives of NOCs and how these can be replicated by other NOCs around the continent.
As always, Sporting Asia – June 2019 includes the regular features such as OCA President's Message, News In Pictures, Asian Games Update, Asia's Olympic Era, Obituary and the OCA Diary and Sponsors' Club.
*The next edition of Sporting Asia – for September 2019 – will report on Olympic Day activities around Asia, the OCA Youth Development Camp for skateboarding in Nanjing, China and the 134th IOC Session in Lausanne with three new IOC Members from Asia.