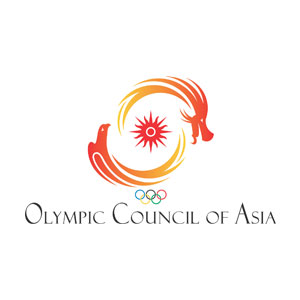 OCA Education Committee meets online
HRH Prince Abdulaziz Bin Turki Al Faisal chaired an online meeting of the Olympic Council of Asia Education Committee on Thursday, September 3.
The meeting was conducted out of Riyadh, Saudi Arabia via video conference application and attracted 16 participants from various countries including Sri Lanka, Jordan, Pakistan, Qatar, China and Lebanon as well as from the OCA HQ in Kuwait.
The meeting began with a message from the President of the Olympic Council of Asia, HE Sheikh Ahmad Al Fahad Al Sabah.
Sheikh Ahmad congratulated the Saudi Arabia Olympic Committee on the successful hosting of a virtual two-day International Athletes Forum by the SAOC's Athletes Committee last weekend.
"I was very impressed with the diversity of the speakers and presenters and the wide range of topics covered during the two-day forum," said Sheikh Ahmad.
"It was a wonderful achievement to attract 10,000 viewers to the forum."
Sheikh Ahmad said education played a key role in the development of the Olympic Movement at all levels, from children to athletes to sports leaders, and that the OCA looked forward to working together with the OCA Education Committee on the proposals and the initiatives from the meeting.
"I would like to thank you all for attending this online meeting and for showing your devotion to the OCA and the Olympic Movement," he said.
HRH Prince Abdulaziz welcomed the committee members and stressed the importance of education in the Olympic Movement, especially the vehicle of online education during the pandemic.
"We have all learned to adjust and adapt to this situation and most countries have been holding webinars and training courses to keep the values and unity," he said. "Education is key and should be integrated into all our activities. I am sure together we can make a difference."
Education Committee members explained some of the projects in their own countries and HRH Prince Abdulaziz discussed plans for an Association of Asian Olympic Academies and an Asia Coach Competition as well as domestic programmes in Saudi Arabia involving schools, the Olympic Academy and an MoU with United Through Sports.
The OCA's Asian Games Director, Mr Haider Farman, outlined OCA activities such as the Asian Games Fun Run and social development and education programmes available for National Olympic Committees through Olympic Solidarity.
Also from the OCA, Mr Vinod Tiwari, Director of International and NOC Relations, gave details on the OCA Culture Committee proposal to have a cultural expo on the sidelines of OCA games at which Olympic education could also play a major part.
Summing up the meeting, HRH Prince Abdulaziz said the committee had received six solid proposals on how to move forward and these would be formulated and aligned with OCA strategy before being put forward as a concrete proposal for funding.