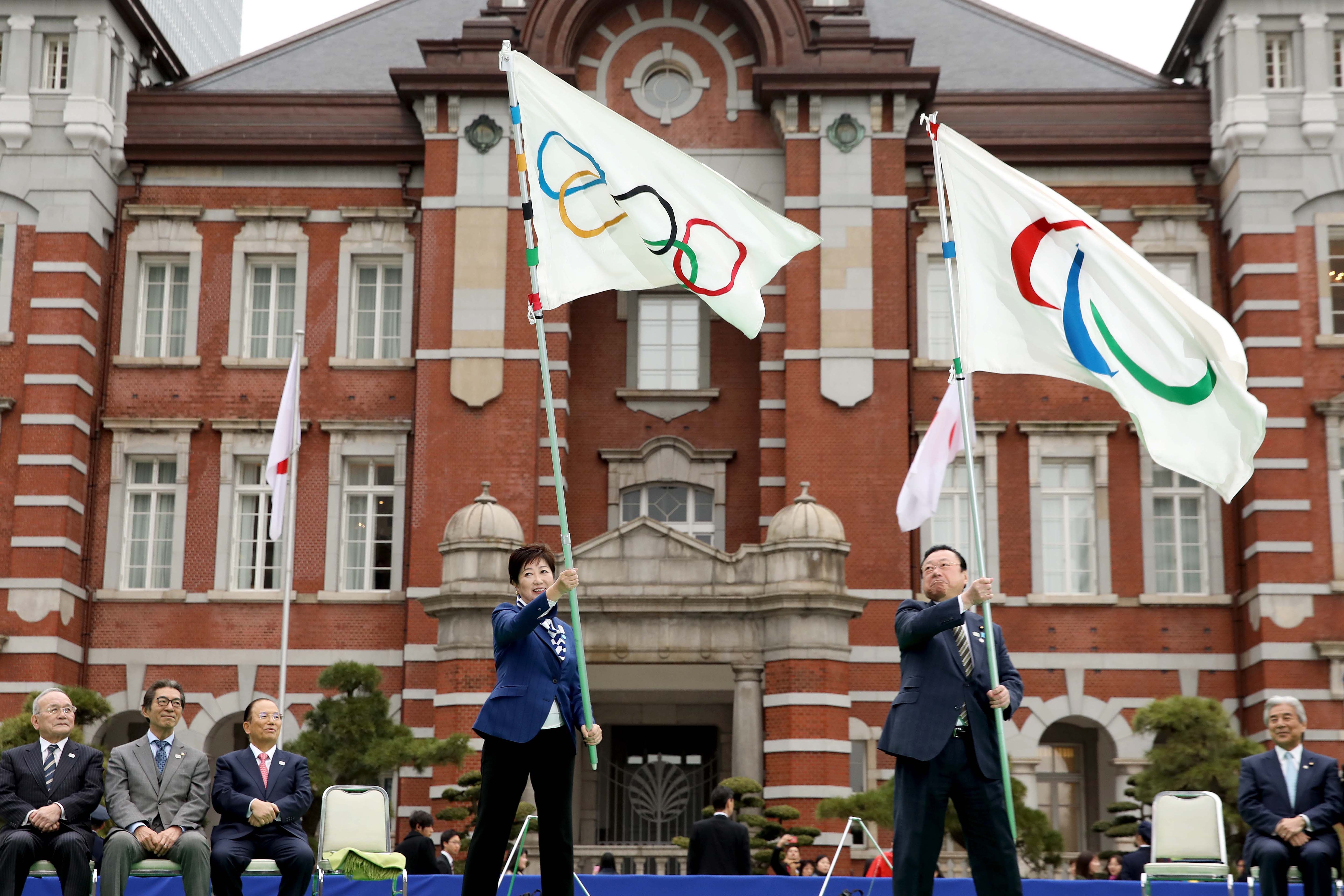 Olympic and Paralympic Flags Return to Tokyo Following Successful Nationwide Tour
The Tokyo Organising Committee of the Olympic and Paralympic Games (Tokyo 2020) staged a ceremony on Saturday marking the conclusion of the Olympic and Paralympic Flag Tour, which has criss-crossed Japan since the arrival of the Olympic and Paralympic flags from Rio de Janeiro, Brazil, in August and September 2016 respectively. The flags began their tour by visiting all of Tokyo's cities, towns, wards and villages before heading out across the rest of the country.
Over the course of the tour, more than 80,000 people joined welcoming ceremonies hosted in each of Japan's 47 prefectures. After the ceremonies, the flags toured each prefecture for one month, giving even more members of the public an opportunity to interact with them. In addition, Tokyo 2020 organised local events at 125 elementary and junior high schools across the country, where pupils were able to see the flags up close and mingle with Olympians and Paralympians. More than 100 athletes participated in these events, meeting and greeting members of the public and helping promote the spirit of the Olympic Games and the Paralympic Games.
With less than 500 days to go until the opening of the Olympic Games Tokyo 2020, the Flag Tour has successfully created a sense of unity across the country by communicating the Olympic and Paralympic ideals through the flags that symbolise them. It has also generated increased interest in the Games, particularly among the country's youth.
At the Flag Tour final event on Saturday, Japanese BMX, skateboarding and boccia athletes aiming to qualify for the Tokyo 2020 Games played sports with the visitors, including many of the children.