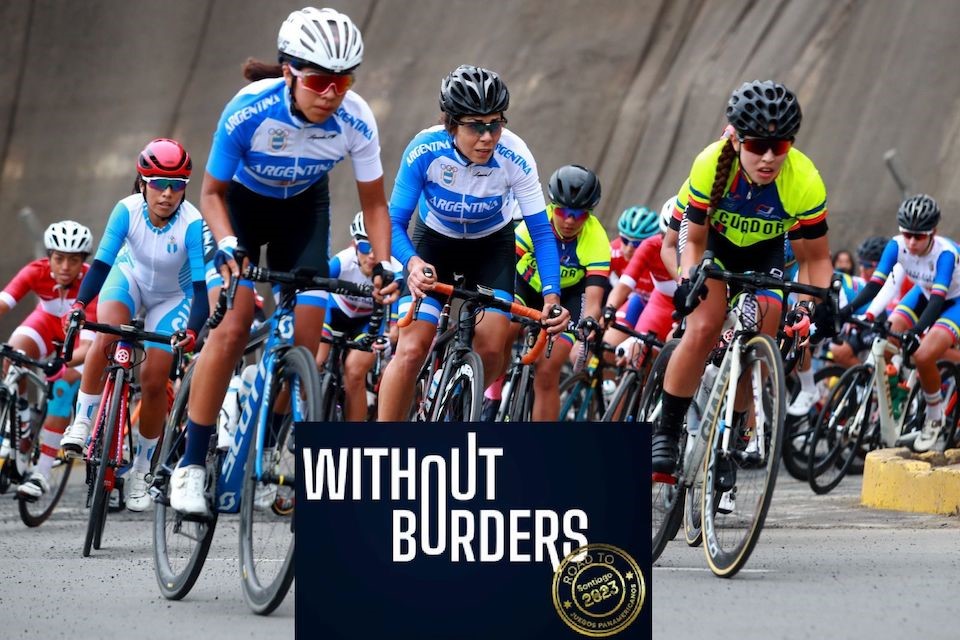 "WITHOUT BORDERS" RETURNS TO THE PANAM SPORTS CHANNEL ON THE ROAD TO SANTIAGO 2023
There are only 162 days left until the cauldron is ignited to begin the XIX Pan American Games at the National Stadium in Santiago, Chile.
The entire country is committed to hosting this sports festival, and Chilean athletes and those across the continent are counting down the hours until the most important multisport event in the Americas begins.
Panam Sports is thrilled to broadcast the Santiago 2023 Pan American Games this October and showcase the road that athletes will take to get there. In addition to continuing live broadcasts of continental and worldwide sports events on the Panam Sports Channel, the program "Without Borders" is returning. The program was born at the Cali 2021  Junior Pan American Games and was also seen during the Asuncion 2022 South American Games and the Guadalupe 2022 Caribbean Games.
The program returns this year by focusing on the Road to Santiago 2023. Both the preparations by the Host Country and those of the National Olympic Committees that will send more than 6,900 athletes to compete at the Games will be highlighted in the show.
Renowned commentator and actor Juan Miguel Villaverde will lead the program, while all the great talents from the Panam Sports Channel such as Soledad Bacarreza, Sebastian Heredia, Yimmy Castillo, Carolina Mitriani, Roger Valdivieso, Jose Bauz, Lina Tobon, German Jaspe, Akett Sabbagh and Juan José Sayago will give reports from across the Americas.
The first chapter of Without Borders kicks off the new season live this Friday, May 12 at 4pm (Eastern time), with replays available to watch throughout the week.
The first episode showcases interesting content such as the history of the sport of Breaking that's making its debut at the Games, an interview with the rising star from the Dominican Republic, Beatriz Piron, coverage of the Pan American Judo Championship in Cuba, as well as an interview with Agustina Albertario, among other reports and stories from the history of sport in the Americas.