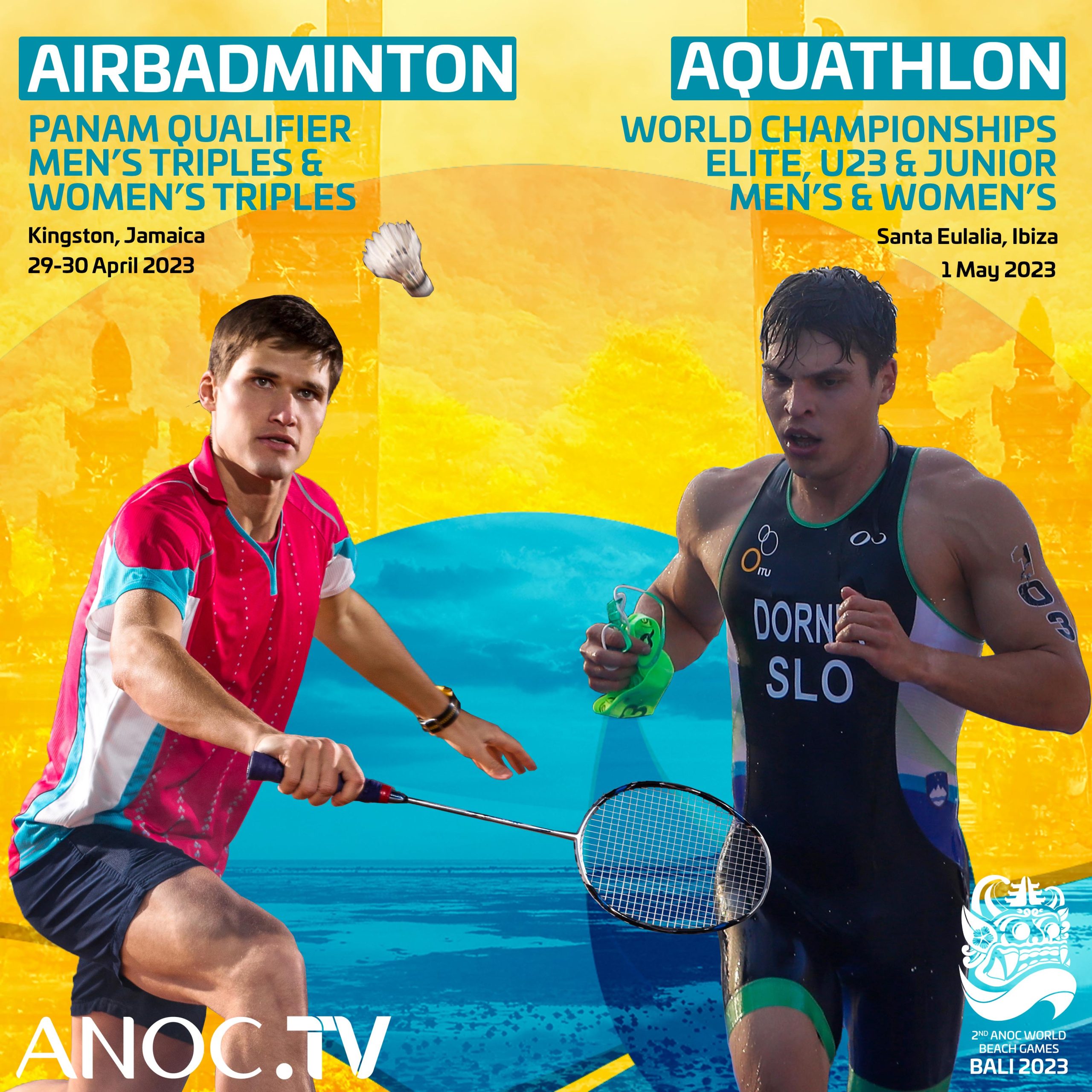 Watch AirBadminton and Aquathlon live on ANOC.tv!
The first live sports events will be streamed on the newly launched ANOC.tv this weekend.
It is free-to-view; all you need to do is subscribe to the channel and you will be able to watch the AirBadminton Pan Am Qualifier for the ANOC World Beach Games Bali 2023 and Elite, U23 and Junior Aquathlon World Championships.
The AirBadminton Pan Am Qualifier will take place in Kingston, Jamaica on 29-30 April. Players from seven countries will compete in the two-day competition. On the 30th the Men's Triples and Women's Triples competitions will see teams battle it out for qualification to Bali 2023 with the winner in each event securing a place in this summer's Games. The draw will be conducted on the evening of 29th following the Mixed Team Relay competition. The Mixed Team Relay will take place at 16:00 local time with the semi-finals scheduled for 19:00 local time but will not be a qualification event for Bali 2023.
The Aquathlon Elite, U23 and Junior World Championships follows on 1 May and is part of the Ibiza 2023 Multisport Triathlon World Championship. The one day event is expected to involved around 400 athletes who will swim approximately 1000 metres before racing a 5 kilometre run.
The Championships will provide ranking points that will contribute to qualification for Bali 2023.