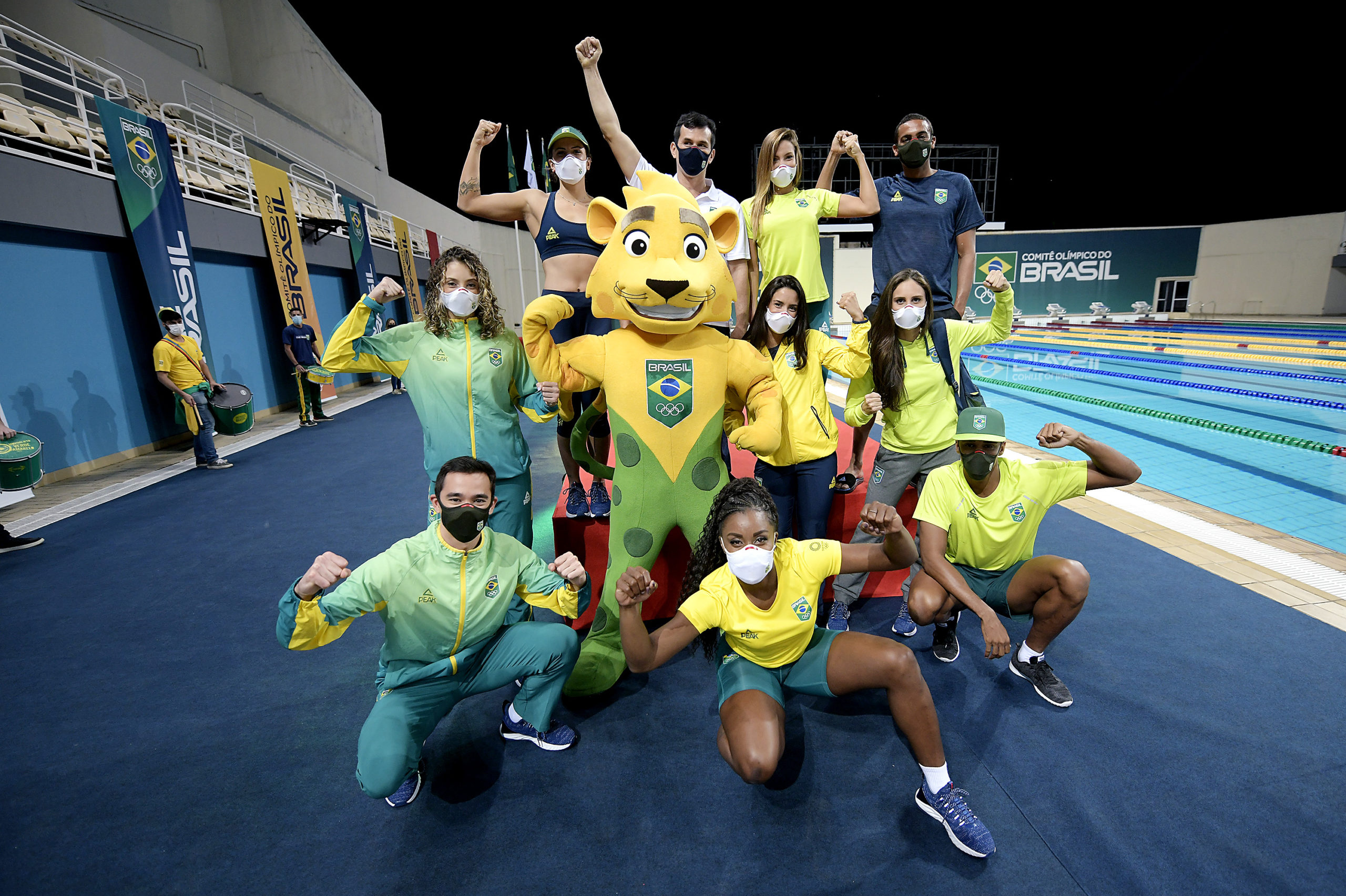 Brazilian Olympic Committee presents Team Brazil uniforms for the Tokyo 2020 Olympics
Comfort, lightness, versatility, and, of course, "Brazilianness". Characteristics chosen by the Brazilian Olympic Committee for Team Brazil's uniforms at the 2020 Tokyo Olympic Games.
The Canal Olímpico Brazil presented on 3rd June the parade of sports uniforms developed by the Chinese company Peak Sports, official sponsor of the NOC Brazil, to celebrate 50 days until the event's opening ceremony. The rehearsal, which took place at the Time Brasil Training Center, in Rio de Janeiro, was conducted by ten Olympic athletes, without an audience and following all the safety protocols established by the entity's medical team.
"We are very happy with the result of the pieces created by Peak Sports, with design elaborated in partnership with our marketing area. These are clothes that meet the technical requirements to face the heat and humidity of Japan, but with an important touch of "Brazilianness" and modernity, by playing with the colors of our flag", explained the NOC Communication and Marketing director, Manoela Penna.
There are 39,000 items made exclusively for the NOC, including pants, sweaters, shirts, shorts, tops, caps, bags, and shoes, among others. The differentials in these Games are due to the color gradients in the podium uniform; the finer-textured 100% polyester fibers used in the training and village pieces to withstand better the high temperature in Japan; and the comfort of more casual items for the daily lives of athletes and officials. Fiber Knit masks, with filter and reinforced fabric, were specially created for Team Brazil in green, blue, and white, to compose the looks.
The South American record-holder in 100-meter dash and Olympic medalist in Beijing 2008, Rosângela Santos, was thrilled to see the uniforms for the first time. "Amazing. Today, I mixed training shorts with a podium shirt. And I'll just let you know that I want to use it there too. The workout uniform must be comfortable like this," she said.
"Since I was an athlete, the ritual of receiving the uniform is one of the things I like the most. These outfits are very nice, every day they become more appropriate, with excellent quality", said Cassius Duran, the first Brazilian athlete in diving to take the podium in men's events in the history of the Pan American Games, with three Olympic Games in the curriculum and, today, an employee of the NOC.
Hugo Calderano, 7th in the world ranking of Table Tennis and five times gold medalist in the Pan American Games, also tried on the uniform most desired by the athletes. "I hope to be able to use it on the podium in Tokyo," concluded Calderano.
Source: cob.org